ARK Survival Evolved Server Hosting
Our Ark server hosting is the most feature rich hosting you can find online. Every feature possible is integrated into our hosting control panel so you can quickly change settings with drop-down menus and easy 'tick to enable' menus. You will not find an easier to use control panel anywhere.
We have full 24-hour instant support and use brand new Dell machines replaced every year to keep up to date with the latest technology, we have always been at the cutting edge of the hosting industry in our ten years of hosting. We do not scrimp on server specs meaning we can give our Ark servers unlimited memory, and dedicated cores, so your server uses whatever it needs to no matter how many plugins you install. We will never limit you.
We are constantly and relentlessly updating our Ark Survival Evolved control panel templates, adding new functionality requested by our users and keeping up with all of the new features the amazing developers at Wildcard Studios release. Please take a glance at all of the features detailed below. We also offer a 24-hour refund policy if you are not entirely satisfied so test us out risk-free.
CROSS TRAVEL

Full cross travel support. Link two or more servers together, host more maps.

PROCEDURAL MAP

Generate your own random maps with our amazing random map generator tool.

STEAM WORKSHOP

Download Steam workshop items with our easy to use tool.

AUTOMATIC MESSAGES

Schedule messages to be sent to your server at a time of your choosing.

OFFSITE BACKUPS

We make full backups of your Ark server every day, you will never lose data at GTX.
The locations we support are
Los Angeles, Dallas, New York, London, Paris, Madrid, Stockholm, Moscow, Frankfurt, Singapore, Sydney.
Yes, your Ark Survival Evolved server is always online. That is the main reason to pay for game server hosting. All power and network traffic are covered in your subscription so that your server can be online all of the time. Even when your PC is turned off, your clan or community friends can join your server and play in your absence 24 hours a day, 365 days per year. 
If a Ark Survival Evolved server update is released all you need to do is click the Steam Update button on our control panel. The server will begin to check your files and update as necessary. 
This will not affect your world or files.
Our servers are instantly setup.  Immediately after ordering you can click 'My Services' and get your username and password for the control panel.  
Once you are logged in your server may still be 'Installing'. This simply means that your server is updating to the latest Ark Survival Evolved version via a Steam update.  After a minute or two, click refresh on your browser and your server will be shown as 'Running' and will be ready for you to configure with your own server title and admin password.
If you ever have any questions about your order open a support ticket.
Well, there are three ways you can host your own Ark Survival Evolved server. 
You could host a server it on your PC, but this means leaving your PC online 24 hours a day which can be costly on power. Also, most connections do not have sufficient upstream to be able to host a decent server.
You could rent a dedicated server and host a Ark Survival Evolved server on it. This option has some great benefits and we do offer dedicated servers should you go for this option. With a dedicated server, you will get all of the resources focused on one or several servers so you can guarantee the best possible performance. You get root access to the machine so you can easily update the server and run it with a Windows batch file. However, on the downside, there is the initial setup of the Ark Survival Evolved server which can take some time and expertise to get right, as well as updating it when an update comes out. You would also need to install MySQL and configure it. We do offer a TCAdmin2 licence addon which gives you access to our control panel to create servers for only £20 extra per month which will make things a lot easier but with this option enabled you will not get root access (to protect our scripts).
The best solution is to rent a server from GTXGaming. Server rental will give you the best value for money. You get the control panel for free, and we host the server 24 hours a day, seven days a week. Rest assured that we do not over populate our machines and your server will run as smoothly as if you had a rented dedicated server. There are also added options of high CPU priority too so if your server is bustling with 100+ players you can add this to get things even smoother and with our 24-hour support you can be confident that you can get your Ark Survival Evolved server up and running in no time.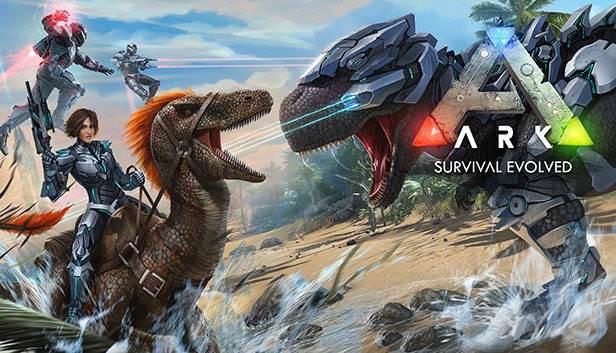 Ark Survival Evolved Hosting Key Features
Game Switching
Get bored with Ark? You can Game Switch to any other game we host with our easy switching tool.  Switch back anytime you want.
Offsite Backups
We zip up your Ark Survival Evolved server on every reboot and upload it to our offsite backup NAS. You will never lose data at GTX. We hold data from every reboot for 60 days.
Workshop Manager
You can easily download any workshop item to your Ark server with our easy to use tool, it is built directly into our web interface. See the video titled "All Steam Workshop Mods" above.
Schedule Rcon 
You can schedule any rcon command to be sent to your Ark server, for instance saveworld or send a message. This means you can send a message before a scheduled server update or reboot.
CrossTravel Cluster
You can add cluster two or more servers together. Cross travel is fully supported by gtxgaming and we can help you get it setup so you can host more than one map at once.
All Maps Supported
All maps are supported, including, The Island, Ragnarok, The Center, Scorched Earth, Valhalla, Exodus, Umassoura, The Moon Map, Terra Nova Initia, Shigo Islands, Madagascar, The Oldest World, Ragnarok, The Volcano, Procedural Map and many many more.
True Instant Setup
Our automation means your Ark Survival Evolved server will be up instantly no matter what time of day it is. As soon as you order go to the client area, services and get your username and password.
Procedural Generator Built In
Exclusive to GTX you can easily generate a map with our procedural options built into our control panel.
Offsite Backups Manager
2 Months of Backups Archived Offsite For Maximum Redundancy. We can restore any of your backups.
Easy Server Configuration
With our unique control panel you can easily set up your server settings with a few clicks.
All Steam Workshop Mods
Easily download and update all steam workshop mods with our control panel mod manager.
*Please note that these videos are showing our old control panel style. We now have a brand new modern theme, check it out below.
24 Hour no quibble refund. If you order an Ark server from us and are not entirely happy we will simply refund you.
Elegant Web Interface
With GTX you get full control of your game server via our beautiful web interface.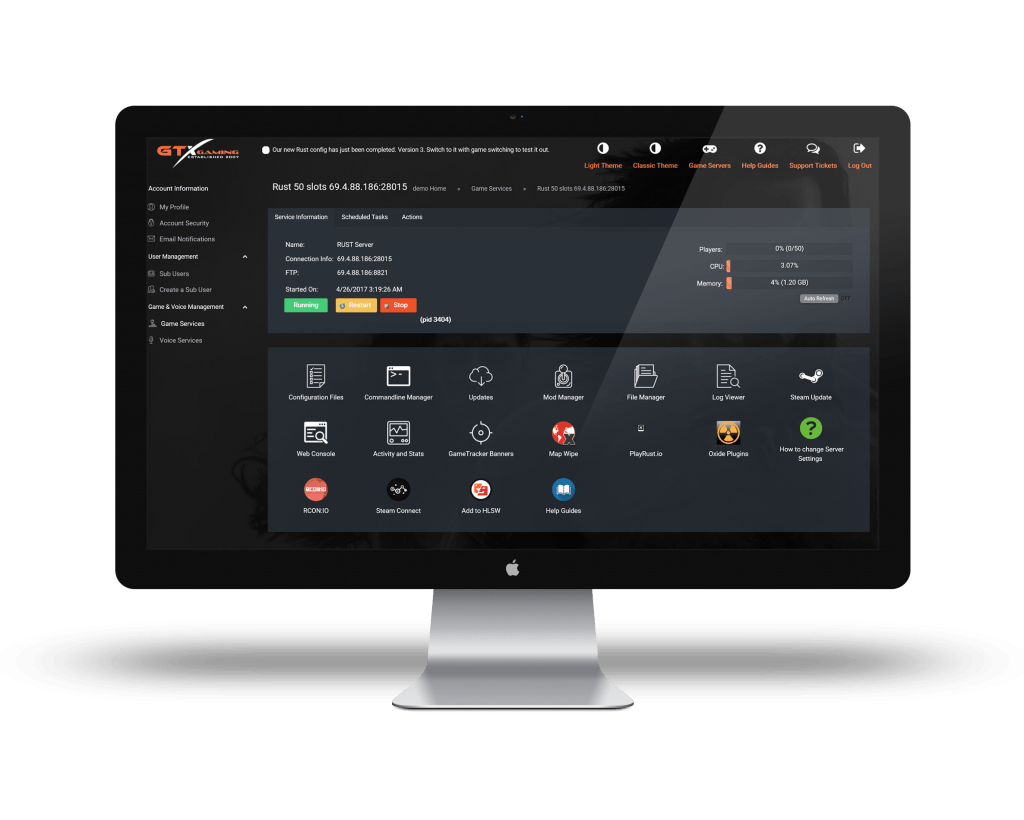 Safe & secure
GTXGaming makes extensive use of SSL encryption, database password md5 encryption and two-factor authentication across all of its services. Your personal information is 100% safe with us.
Help & Support
Support is open 24 hours a day, we are here for you and we pride ourselves on our high level of support and response time. Speak to us on live chat for a one to one.
Much more
Due to our investment in ownership, rather than renting, we are able to always give more to our customers than the next provider. Low margins and high quality delivered at very competitive prices. We give you extra.
ARK Survival Evolved Game Information
ARK Survival Evolved was released on August 1st 2015 and has been extremely popular. As a game server host, we were shocked at a number of orders we were getting and put 100% effort to make sure our hosting was the best out there. We have easy to use configuration editors. Just see our control panel video at the top of the page. If you ever have any suggestions for us or amendments you think will make our hosting even better then please tell us via the contact us form. Also some great news. Soon we will be able to host PS4 and Xbox servers as early as March.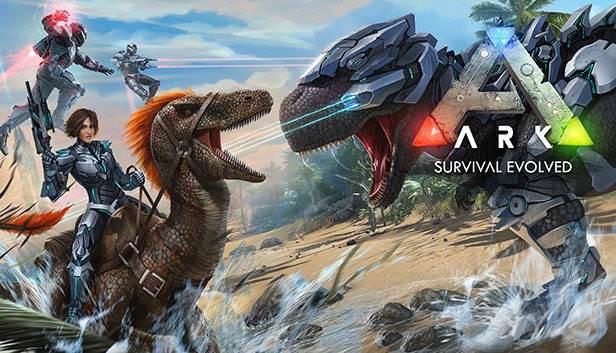 Ark: Survival developed is an action-adventure survival game laid out in a free world that uses a first-person linear perspective, with the power to use a third-person position in some cases. To pull through, players must build a base, with a fire and artilleries; extra activities, such as domesticating and feeding of dinosaurs, demand more resources. The game's world, called the "Ark," is around 30 square miles in size; there is close to 36 sq km of land mass, with 8 square miles of blue ocean.
To establish a base, players must acquire structure elements such as floors, doors, and windows constructed with the resources cluttered throughout the world. These resources are garnered as the players advance and increase levels. These elements can be crafted and positioned in the world. Players can make whatever structure, so far they have the logistics and resources; the structural wholeness of the building is ruined when the pillars and groundworks are demolished. Making structures from metal make them the most long-lasting; only titanosaurs and explosives can impair metal structures. Players could also make items in the game, such as arms, which can be accomplished by gathering the resources and applied science necessary for crafting. Additionally, players can make and tie the accessories to their weapons, such as a flashlight or scope for a machine gun or pistol. In case the players get hurt, their health meter will regenerate in bits if they've consumed the essential food, or if they make items that restore the health meter at a faster rate Sixty species of dinosaurs are present in the game. These dinosaurs in the game can be domesticated by giving them food after they've been made unconscious, or by using kibble that's designed particularly for each species.
Once a dinosaur is domesticated, players can use the dinosaur's abilities, such as fast underwater movement or flight or, and its statistics, such as health, speed, damage. When riding on top of these creatures, players lose grip of their personal arms. With the bigger dinosaurs, however, other players can comfortably ride on with total control of their weapons. They can also be used to bear items, and players can issue abusive and justificative commands to them; for instance, a pack of super slashers can be designated to guard the base, or a set of Triceratops can be told to assail an enemy's base. The game also has several other animals, like the sabre-toothed cat, dodo, woolly mammoth, Titanomyrma, and Meganeura. Every animate being in the game has life ecosystems and predator pecking order.
The Survival of the Fittest game mode was brought out in early access on March 16, 2016, as a free complete game without any microtransactions. It was meant to be launched fully in the middle of 2016 but was finally combined with the main game as the development team didn't wish to monetize its release. They also wanted to ascertain that modders can use the Survival Evolved's development kit to make mods for Survival of the Fittest.
People that rented ARK also rented Dark And Light hosting and Citadel Forged With Fire server hosting and Rust Server Hosting and . If you want extreme performance you can rent a dedicated server. We network with many other companies to ensure we are all delivering the best possible user experience, these include CraftAndSurvive.com, BlackBoxServers and AGS and many others. Join us at the next HostingCon 2017.