| Name Of Server | | | | | | | |
| --- | --- | --- | --- | --- | --- | --- | --- |
| INTEL E-2136 (32GB) | Intel E-2136 (4.5GHz Turbo)6 Cores\12 Threads32GB DDR 4 2x450GB NVMe.Windows/Linux 1GB Port (Unlimited Traffic) | | 2-6 Hours | IPv4 x1 (Additional Available) | [EU] France, Gravelines[EU] France, Roubaix[EU] France, Strasbourg[CA] Canada, Montreal[EU] UK, London [EU] Germany, Frankfurt | GBP: £99.99 USD: $118.82EUR: €112.58 | |
| INTEL E-2136 (64GB) | Intel E-2136 (4.5GHz Turbo)6 Cores\12 Threads64GB DDR 42x512GB NVMe. Windows/Linux 1GB Port (Unlimited Traffic) | | 2-6 Hours | IPv4 x1 (Additional Available) | [EU] France, Gravelines[EU] France, Roubaix[EU] France, Strasbourg[CA] Canada, Montreal[EU] UK, London [EU] Germany, Frankfurt | GBP: £109.99USD: $130.70EUR: €123.84 | |
| INTEL E-2388G (64GB) | Intel E-2388G (5.1GHz Turbo)8 Cores\16 Threads 64GB DDR42x512GB NVMe.Windows/Linux 10GB Port (1GB Traffic\Unlimited Traffic) | | 2-6 Hours | IPv4 x1 (Additional Available) | [EU] France, Gravelines[EU] France, Roubaix[EU] France, Strasbourg[CA] Canada, Montreal[EU] UK, London [EU] Germany, Frankfurt | GBP: £159.99USD: $181.62EUR: €183.18 | |
| INTEL E-2388G (128GB) | Intel E-2388G (5.1GHz Turbo)8 Cores\16 Threads 128GB DDR 42x512GB NVMe.Windows/Linux 10GB Port (1GB Traffic\Unlimited Traffic) | | 2-6 Hours | IPv4 x1 (Additional Available) | [EU] France, Gravelines[EU] France, Roubaix[EU] France, Strasbourg[CA] Canada, Montreal[EU] UK, London [EU] Germany, Frankfurt | GBP: £189.99USD: $215.68EUR: €217.53 | |
| AMD RYZEN 7950 (128GB) (NEW) | Ryzen 9 7950X (5.7GHz Turbo)16 Cores\32 Threads128GB DDR 5 2x1TB NVMe.Windows/Linux 1GB Port (Unlimited Traffic) | | IPv4 x1 (Additional Available) | 24-72 Hours | [EU] UK, London | GBP: £199.99 USD: $245.18EUR: €229.39 | |
| AMD RYZEN 7950 (192GB) (NEW) | Ryzen 9 7950X (5.7GHz Turbo)16 Cores\32 Threads192GB DDR 5 2x1TB NVMe.Windows/Linux 1GB Port (Unlimited Traffic) | | IPv4 x1 (Additional Available) | 24-72 Hours | [EU] UK, London | GBP: £249.99 USD: $306.48EUR: €286.67 | |
| AMD RYZEN 5 5600X (32GB) | Ryzen 5 5600X (4.6Hz Turbo)6 Cores\12 Threads 32GB DDR 42x500GB NVMe.Windows/Linux 1GB Port (Unlimited Traffic) | | 2-6 Hours | IPv4 x1 (Additional Available) | [EU] France, Gravelines[EU] France, Roubaix[EU] France, Strasbourg[CA] Canada, Montreal[EU] UK, London [EU] Germany, Frankfurt | GBP: £129.99USD: $146.34EUR: €148.42 | |
| AMD RYZEN 5 5600X (64GB) | Ryzen 5 5600X (4.6Hz Turbo)6 Cores\12 Threads 64GB DDR 42x500GB NVMe.Windows/Linux 1GB Port (Unlimited Traffic) | | 2-6 Hours | IPv4 x1 (Additional Available) | [EU] France, Gravelines[EU] France, Roubaix[EU] France, Strasbourg[CA] Canada, Montreal[EU] UK, London [EU] Germany, Frankfurt | GBP: £149.99USD: $168.86EUR: €171.25 | |
| AMD RYZEN 9 5900X (64GB) | Ryzen 9 5900X (4.8Hz Turbo)12 Cores\24 Threads 64GB DDR 42x512GB NVMe.Windows/Linux 1GB Port (Unlimited Traffic) | | 2-6 Hours | IPv4 x1 (Additional Available) | [EU] UK, London[EU] Germany, Frankfurt[EU] France, Paris[EU] France, Gravelines[EU] France, Strasbourg[PL] Poland, Varsovie | GBP: £189.99USD: $237.15EUR: €217.55 | |
| INTEL 8700K-i7 (64GB) | Intel 8700K (4.7Hz Turbo)6 Cores\12 Threads 64GB DDR 4 1x 500GB\1TB SSD\NVMe.Windows/Linux 1GB Port (Unlimited Traffic) | | 2-24 Hours | IPv4 x1 (Additional Available) | [EU] UK, London | GBP: £134.99USD: $191.29EUR: €157.28 | |
| AMD RYZEN 7 7700 (128GB) | Ryzen 7 7700 (5.3Hz Turbo)8 Cores\16 Threads 128GB DDR 5 2x1TB NVMe.Windows/Linux 1GB Port (Unlimited Traffic) | | 48-72 Hours | IPv4 x1 (Additional Available) | [EU] Germany, Frankfurt | GBP: £149.99USD: $187.22EUR: €171.74 | |
| AMD RYZEN 9 7950X3D (128GB) (NEW) | Ryzen 9 7950X3D (5.7GHz Turbo)16 Cores\32 Threads128GB DDR 52x1.92TB NVMe.Windows/Linux 1GB Port (Unlimited Traffic) | | 12-24 Hours | IPv4 x1 (Additional Available) | [EU] Germany, Frankfurt | GBP: £179.99USD: $219.35EUR: €206.84 | |
| AMD RYZEN 9 5950X (128GB) | Ryzen 9 5950X (4.9GHz Turbo)16 Cores\32 Threads128GB DDR 42x1TB NVMe.Windows/Linux 10GB Port (Unlimited Traffic) | | 24-48 Hours | IPv4 x1 (Additional Available) | [USA] Dallas[USA] New York[USA] Los Angeles[USA] Oregon[USA] Charlotte | USD: $240.07GBP: £189.00EUR: €219.36 | |
| AMD RYZEN 9 7950X (128GB) (NEW) | Ryzen 9 7950X (5.7GHz Turbo)16 Cores\32 Threads128GB DDR 52x1TB NVMe.Windows/Linux 10GB Port (Unlimited Traffic) | | 48-72 Hours | IPv4 x1 (Additional Available) | [USA] Dallas[USA] New York[USA] Los Angeles[USA] Oregon[USA] Miami | USD: $304.67GBP: £239.00EUR: €277.38 | |
| AMD EPYC 7443P (256GB) | Amd Epyc 7443P (4.0 GHz Turbo)24 Cores\48 Threads256GB DDR 4 2x2TB NVMe.Windows/Linux 10GB Port (Unlimited Traffic) | | 24-48 Hours | IPv4 x1 (Additional Available) | [USA] Dallas[USA] New York[USA] Oregon[USA] Charlotte | USD: $299.36GBP: £245.00EUR: €278.60 | |
| AMD EPYC 7443P (512GB) | Amd Epyc 7443P (4.0 GHz Turbo)24 Cores\48 Threads512GB DDR 4 2x2TB NVMe.Windows/Linux 10GB Port (Unlimited Traffic) | | 24-48 Hours | IPv4 x1 (Additional Available) | [USA] Dallas[USA] New York[USA] Oregon[USA] Charlotte | USD: $365.15GBP: £289.00EUR: €333.45 | |
| INTEL 1270v6 (64GB) | Intel 1270v6 (4.2 GHz Turbo)4 Cores\8 Threads64GB DDR 4 2x 500GB\1TB SSD\NVMe. Windows/Linux 1GB Port (Unlimited Traffic) | | 2-24 Hours | IPv4 x1 (Additional Available) | [USA] Dallas[USA] New York[USA] Los Angeles | USD: $126.51GBP: £97.00EUR: €106.93 | |
| INTEL E-2234 (32GB) | Intel E-2234 (4.8 GHz Turbo)4 Cores\8 Threads32GB DDR 4 512GB SSDWindows/Linux 1GB Port (Unlimited Traffic) | | 2-24 Hours | IPv4 x1 (Additional Available) | [USA] Dallas | USD: $132.71GBP: £105.00EUR: €115.93 | |
| INTEL E-2134 (32GB) | Intel E-2134 (4.5 GHz Turbo)4 Cores\8 Threads32GB DDR 4 512GB SSDWindows/Linux 1GB Port (Unlimited Traffic) | | 2-24 Hours | IPv4 x1 (Additional Available) | [USA] New York | USD: $148.79GBP: £105.00EUR: €122.34 | |
| INTEL E-2134 (32GB) | Intel E-2134 (4.5 GHz Turbo)4 Cores\8 Threads32GB DDR 4 512GB SSDWindows/Linux 1GB Port (Unlimited Traffic) | | 2-24 Hours | IPv4 x1 (Additional Available) | [USA] Los Angeles | USD: $148.79GBP: £105.00EUR: €122.34 | |
| INTEL E-2236 (64GB) | Intel E-2236 (4.8GHz Turbo)6 Cores\12 Threads64GB DDR 4 2x 1TB NVMe.Windows/Linux 1GB Port (Unlimited Traffic) | | 2-24 Hours | IPv4 x1 (Additional Available) | [USA] Dallas | USD: $181.38GBP: £128.00EUR: €149.14 | |
| INTEL E-2236 (64GB) | Intel E-2236 (4.8GHz Turbo)6 Cores\12 Threads64GB DDR 4 2x 1TB NVMe.Windows/Linux 1GB Port (Unlimited Traffic) | | 2-24 Hours | IPv4 x1 (Additional Available) | [USA] New York | USD: $181.38GBP: £128.00EUR: €149.14 | |
| INTEL E-2236 (64GB) | Intel E-2236 (4.8GHz Turbo)6 Cores\12 Threads64GB DDR 4 2x 1TB NVMe.Windows/Linux 1GB Port (Unlimited Traffic) | | 2-24 Hours | IPv4 x1 (Additional Available) | [USA] Los Angeles | USD: $184.22GBP: £128.00EUR: €151.47 | |
| INTEL E-2236 (64GB) | Intel E-2236 (4.8GHz Turbo)6 Cores\12 Threads64GB DDR 4 2x 1TB NVMe.Windows/Linux 1GB Port (Unlimited Traffic) | | 2-24 Hours | IPv4 x1 (Additional Available) | [USA] Chicago | USD: $184.22GBP: £128.00EUR: €151.47 | |
| INTEL 10900K-i7 (64GB) | Intel 10900K (5.1GHz Turbo)8 Cores\16 Threads64GB DDR 4 2x 1TB NVMe.Windows/Linux 1GB Port (Unlimited Traffic) | | 24-48 Hours | IPv4 x1 (Additional Available) | [USA] New York[USA] Miami[USA] Los Angeles | USD: $205.08GBP: £169.99EUR: €195.90 | |
| INTEL 10900K-i7 (128GB) | Intel 10900K (5.3GHz Turbo)8 Cores\16 Threads128GB DDR 4 2x 2TB NVMe.Windows/Linux 1GB Port (Unlimited Traffic) | | 24-48 Hours | IPv4 x1 (Additional Available) | [USA] Miami | USD: $215.95GBP: £179.00EUR: €206.28 | |
| INTEL 9900K-i9 (64GB) | Intel 9900k (5.0GHz Turbo)8 Cores\16 Threads64GB DDR 4 2x 1TB NVMe.Windows/Linux 1GB Port (Unlimited Traffic) | | 2-24 Hours | IPv4 x1 (Additional Available) | [USA] Dallas [USA] New York [USA] Los Angeles | USD: $198.39GBP: £140.00EUR: €163.12 | |
| INTEL E-2136 (64GB) | Intel E-2136 (4.5GHz Turbo)6 Cores\12 Threads64GB DDR 42x512GB NVMe. Windows/Linux 1GB Port (Unlimited Traffic) | | 2-24 Hours | IPv4 x1 (Additional Available) | [AU] Sydney, Australia | AUD: $255.74USD: $198.39 | |
Dedikált szerverek opcionális bővítmény - Saját szerverek létrehozása a TCAdmin segítségével
TCAdmin 2 Addon (opcionális addon) Játékszerverek létrehozása könnyen
A TCAdmin2 vezérlőpanel telepítését kínáljuk a dedikált szerver gépére 25 $-os havidíjért. Ezzel a szolgáltatással hozzáférést kap a GTXGaming átfogó vezérlőpanel játékkonfigurációihoz, beleértve a híres ARK Survival Evolved és Valheim sablonjainkat. A szerverek létrehozása bármely más játékhoz, amelyet mi fogadunk, mind az újakhoz, mind a régiekhez, néhány kattintással egyszerűvé válik. A teljes játéklistát megtalálod a hivatkozáshoz. A konfigurációink és szkriptjeink használatával biztos lehet benne, hogy játékszervereit a legmagasabb minőségi szabványok szerint fogja üzemeltetni.
Ha a TCAdmin bővítményt választja, vegye figyelembe, hogy az nem tartalmaz távoli asztali hozzáférést (RDP). Ehelyett egy teljes TCAdmin vezérlőpanel áll majd rendelkezésedre a játékszerverek létrehozásához és törléséhez. Ezen kívül lehetősége lesz újraindítani dedikált szerverét, és figyelemmel kísérheti az erőforrás-felhasználást, például a CPU-t és a memóriát. Felhívjuk figyelmét, hogy a TCAdmin bővítmény ára hozzávetőlegesen 30 dollár havonta.
Dedikált szerverek
Ha nagy teljesítményű gépet keres megfizethető áron, rejtett költségek nélkül a Windows Server 2008 R2 rendszerhez, ne keressen tovább. A GTXGaming dedikált szerverek választékát kínálja, amelyeket kifejezetten a kis klánok és a nagy közösségek igényeinek kielégítésére terveztek, és amelyek egyszerre nyújtanak teljesítményt és rugalmasságot. Lehetősége van választani CentOS vagy Windows operációs rendszerek, valamint RAID 0 vagy RAID 1 konfigurációk között.
Személyre szabott, az Ön igényeihez igazított gépeinkkel tökéletes platformot kap a projektjei előreviteléhez. A GTXGaming szerverek megbízhatósága döntő előnyt jelent klánja vagy vállalkozása számára, mivel 100%-os üzemidőt biztosít és minimalizálja a fennakadásokat.
Biztos lehet benne, hogy minden gépünk átfogó, többrétegű DDoS-védelemmel van felszerelve, amely megvédi szerverét a lehetséges támadásoktól és biztonságos környezetet biztosít.
Server Locations And Ping Tester
You can check which location is closer to you. Bare in mind that not all of your users will be in the same city, so get them to try our ping tester and pick a location that best suits your members.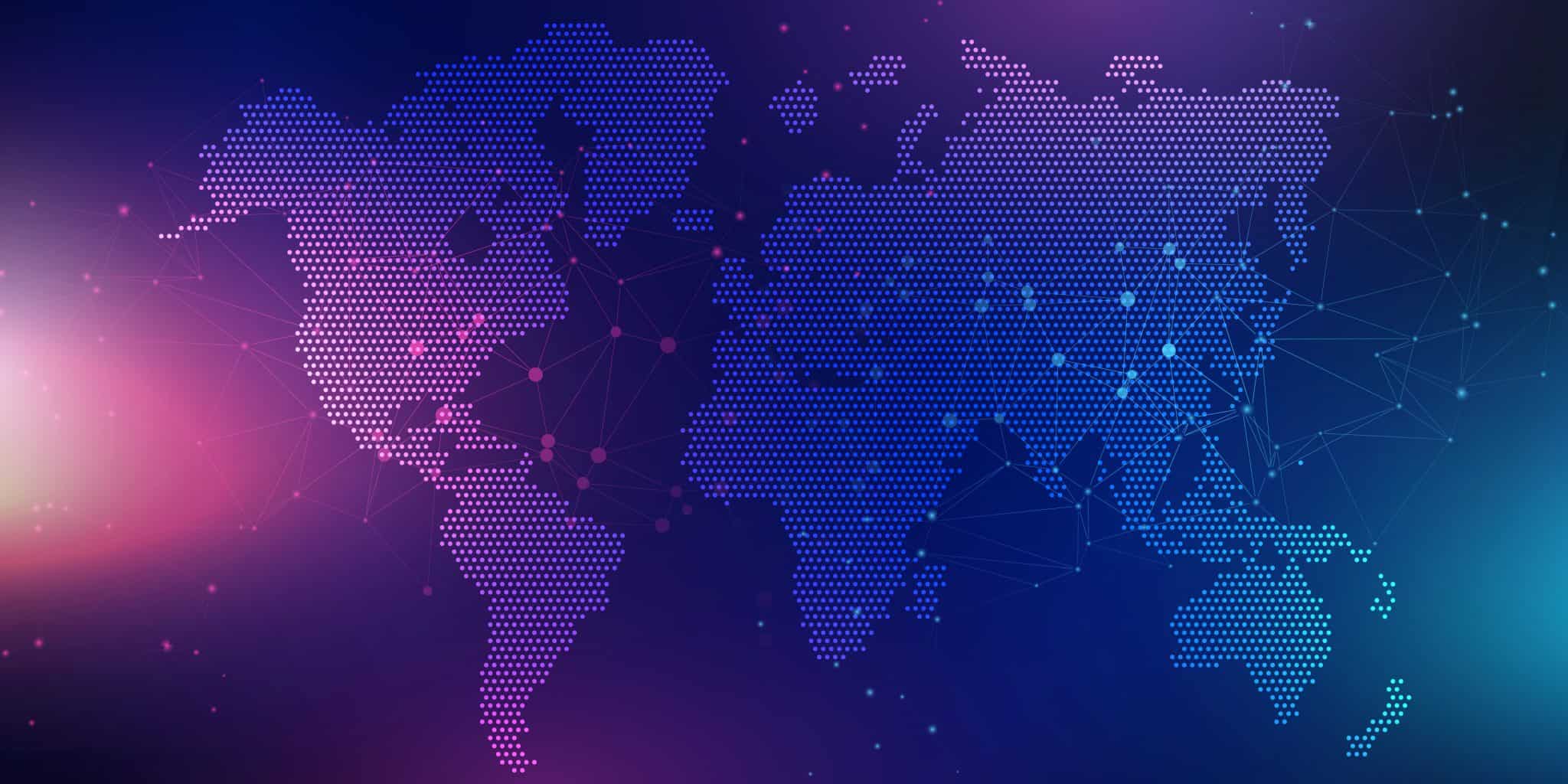 London, England
Paris, France
Frankfurt, Germany
Amsterdam, Netherlands
Stockholm, Sweden
Helsinki, Finland
Los Angeles, USA
New York, USA
Miami, USA
Chicago, USA
Denver, USA
Charlotte, USA
Dallas, USA
Portland, USA
Quebec, Canada
Singapore, Malaysia
Sydney, Australia
Sau Paulo, Brazil
Bangkok, Thailand
All Locations Layer 4/7
DDoS Protected
The ping data has been copied to your clipboard
Ping Tester


Singapore, Malaysia
??? ms