| Name Of Server | | | | | | | |
| --- | --- | --- | --- | --- | --- | --- | --- |
| INTEL E-2136 (32GB) | Intel E-2136 (4.5GHz Turbo)6 Cores\12 Threads32GB DDR 4 2x450GB NVMe.Windows/Linux 1GB Port (Unlimited Traffic) | | 2-6 Hours | IPv4 x1 (Additional Available) | [EU] France, Gravelines[EU] France, Roubaix[EU] France, Strasbourg[CA] Canada, Montreal[EU] UK, London [EU] Germany, Frankfurt | GBP: £99.99 USD: $118.82EUR: €112.58 | |
| INTEL E-2136 (64GB) | Intel E-2136 (4.5GHz Turbo)6 Cores\12 Threads64GB DDR 42x512GB NVMe. Windows/Linux 1GB Port (Unlimited Traffic) | | 2-6 Hours | IPv4 x1 (Additional Available) | [EU] France, Gravelines[EU] France, Roubaix[EU] France, Strasbourg[CA] Canada, Montreal[EU] UK, London [EU] Germany, Frankfurt | GBP: £109.99USD: $130.70EUR: €123.84 | |
| INTEL E-2388G (64GB) | Intel E-2388G (5.1GHz Turbo)8 Cores\16 Threads 64GB DDR42x512GB NVMe.Windows/Linux 10GB Port (1GB Traffic\Unlimited Traffic) | | 2-6 Hours | IPv4 x1 (Additional Available) | [EU] France, Gravelines[EU] France, Roubaix[EU] France, Strasbourg[CA] Canada, Montreal[EU] UK, London [EU] Germany, Frankfurt | GBP: £159.99USD: $181.62EUR: €183.18 | |
| INTEL E-2388G (128GB) | Intel E-2388G (5.1GHz Turbo)8 Cores\16 Threads 128GB DDR 42x512GB NVMe.Windows/Linux 10GB Port (1GB Traffic\Unlimited Traffic) | | 2-6 Hours | IPv4 x1 (Additional Available) | [EU] France, Gravelines[EU] France, Roubaix[EU] France, Strasbourg[CA] Canada, Montreal[EU] UK, London [EU] Germany, Frankfurt | GBP: £189.99USD: $215.68EUR: €217.53 | |
| AMD RYZEN 7950 (128GB) (NEW) | Ryzen 9 7950X (5.7GHz Turbo)16 Cores\32 Threads128GB DDR 5 2x1TB NVMe.Windows/Linux 1GB Port (Unlimited Traffic) | | IPv4 x1 (Additional Available) | 24-72 Hours | [EU] UK, London | GBP: £199.99 USD: $245.18EUR: €229.39 | |
| AMD RYZEN 7950 (192GB) (NEW) | Ryzen 9 7950X (5.7GHz Turbo)16 Cores\32 Threads192GB DDR 5 2x1TB NVMe.Windows/Linux 1GB Port (Unlimited Traffic) | | IPv4 x1 (Additional Available) | 24-72 Hours | [EU] UK, London | GBP: £249.99 USD: $306.48EUR: €286.67 | |
| AMD RYZEN 5 5600X (32GB) | Ryzen 5 5600X (4.6Hz Turbo)6 Cores\12 Threads 32GB DDR 42x500GB NVMe.Windows/Linux 1GB Port (Unlimited Traffic) | | 2-6 Hours | IPv4 x1 (Additional Available) | [EU] France, Gravelines[EU] France, Roubaix[EU] France, Strasbourg[CA] Canada, Montreal[EU] UK, London [EU] Germany, Frankfurt | GBP: £129.99USD: $146.34EUR: €148.42 | |
| AMD RYZEN 5 5600X (64GB) | Ryzen 5 5600X (4.6Hz Turbo)6 Cores\12 Threads 64GB DDR 42x500GB NVMe.Windows/Linux 1GB Port (Unlimited Traffic) | | 2-6 Hours | IPv4 x1 (Additional Available) | [EU] France, Gravelines[EU] France, Roubaix[EU] France, Strasbourg[CA] Canada, Montreal[EU] UK, London [EU] Germany, Frankfurt | GBP: £149.99USD: $168.86EUR: €171.25 | |
| AMD RYZEN 9 5900X (64GB) | Ryzen 9 5900X (4.8Hz Turbo)12 Cores\24 Threads 64GB DDR 42x512GB NVMe.Windows/Linux 1GB Port (Unlimited Traffic) | | 2-6 Hours | IPv4 x1 (Additional Available) | [EU] UK, London[EU] Germany, Frankfurt[EU] France, Paris[EU] France, Gravelines[EU] France, Strasbourg[PL] Poland, Varsovie | GBP: £189.99USD: $237.15EUR: €217.55 | |
| INTEL 8700K-i7 (64GB) | Intel 8700K (4.7Hz Turbo)6 Cores\12 Threads 64GB DDR 4 1x 500GB\1TB SSD\NVMe.Windows/Linux 1GB Port (Unlimited Traffic) | | 2-24 Hours | IPv4 x1 (Additional Available) | [EU] UK, London | GBP: £134.99USD: $191.29EUR: €157.28 | |
| AMD RYZEN 7 7700 (128GB) | Ryzen 7 7700 (5.3Hz Turbo)8 Cores\16 Threads 128GB DDR 5 2x1TB NVMe.Windows/Linux 1GB Port (Unlimited Traffic) | | 48-72 Hours | IPv4 x1 (Additional Available) | [EU] Germany, Frankfurt | GBP: £149.99USD: $187.22EUR: €171.74 | |
| AMD RYZEN 9 7950X3D (128GB) (NEW) | Ryzen 9 7950X3D (5.7GHz Turbo)16 Cores\32 Threads128GB DDR 52x1.92TB NVMe.Windows/Linux 1GB Port (Unlimited Traffic) | | 12-24 Hours | IPv4 x1 (Additional Available) | [EU] Germany, Frankfurt | GBP: £179.99USD: $219.35EUR: €206.84 | |
| AMD RYZEN 9 5950X (128GB) | Ryzen 9 5950X (4.9GHz Turbo)16 Cores\32 Threads128GB DDR 42x1TB NVMe.Windows/Linux 10GB Port (Unlimited Traffic) | | 24-48 Hours | IPv4 x1 (Additional Available) | [USA] Dallas[USA] New York[USA] Los Angeles[USA] Oregon[USA] Charlotte | USD: $240.07GBP: £189.00EUR: €219.36 | |
| AMD RYZEN 9 7950X (128GB) (NEW) | Ryzen 9 7950X (5.7GHz Turbo)16 Cores\32 Threads128GB DDR 52x1TB NVMe.Windows/Linux 10GB Port (Unlimited Traffic) | | 48-72 Hours | IPv4 x1 (Additional Available) | [USA] Dallas[USA] New York[USA] Los Angeles[USA] Oregon[USA] Miami | USD: $304.67GBP: £239.00EUR: €277.38 | |
| AMD EPYC 7443P (256GB) | Amd Epyc 7443P (4.0 GHz Turbo)24 Cores\48 Threads256GB DDR 4 2x2TB NVMe.Windows/Linux 10GB Port (Unlimited Traffic) | | 24-48 Hours | IPv4 x1 (Additional Available) | [USA] Dallas[USA] New York[USA] Oregon[USA] Charlotte | USD: $299.36GBP: £245.00EUR: €278.60 | |
| AMD EPYC 7443P (512GB) | Amd Epyc 7443P (4.0 GHz Turbo)24 Cores\48 Threads512GB DDR 4 2x2TB NVMe.Windows/Linux 10GB Port (Unlimited Traffic) | | 24-48 Hours | IPv4 x1 (Additional Available) | [USA] Dallas[USA] New York[USA] Oregon[USA] Charlotte | USD: $365.15GBP: £289.00EUR: €333.45 | |
| INTEL 1270v6 (64GB) | Intel 1270v6 (4.2 GHz Turbo)4 Cores\8 Threads64GB DDR 4 2x 500GB\1TB SSD\NVMe. Windows/Linux 1GB Port (Unlimited Traffic) | | 2-24 Hours | IPv4 x1 (Additional Available) | [USA] Dallas[USA] New York[USA] Los Angeles | USD: $126.51GBP: £97.00EUR: €106.93 | |
| INTEL E-2234 (32GB) | Intel E-2234 (4.8 GHz Turbo)4 Cores\8 Threads32GB DDR 4 512GB SSDWindows/Linux 1GB Port (Unlimited Traffic) | | 2-24 Hours | IPv4 x1 (Additional Available) | [USA] Dallas | USD: $132.71GBP: £105.00EUR: €115.93 | |
| INTEL E-2134 (32GB) | Intel E-2134 (4.5 GHz Turbo)4 Cores\8 Threads32GB DDR 4 512GB SSDWindows/Linux 1GB Port (Unlimited Traffic) | | 2-24 Hours | IPv4 x1 (Additional Available) | [USA] New York | USD: $148.79GBP: £105.00EUR: €122.34 | |
| INTEL E-2134 (32GB) | Intel E-2134 (4.5 GHz Turbo)4 Cores\8 Threads32GB DDR 4 512GB SSDWindows/Linux 1GB Port (Unlimited Traffic) | | 2-24 Hours | IPv4 x1 (Additional Available) | [USA] Los Angeles | USD: $148.79GBP: £105.00EUR: €122.34 | |
| INTEL E-2236 (64GB) | Intel E-2236 (4.8GHz Turbo)6 Cores\12 Threads64GB DDR 4 2x 1TB NVMe.Windows/Linux 1GB Port (Unlimited Traffic) | | 2-24 Hours | IPv4 x1 (Additional Available) | [USA] Dallas | USD: $181.38GBP: £128.00EUR: €149.14 | |
| INTEL E-2236 (64GB) | Intel E-2236 (4.8GHz Turbo)6 Cores\12 Threads64GB DDR 4 2x 1TB NVMe.Windows/Linux 1GB Port (Unlimited Traffic) | | 2-24 Hours | IPv4 x1 (Additional Available) | [USA] New York | USD: $181.38GBP: £128.00EUR: €149.14 | |
| INTEL E-2236 (64GB) | Intel E-2236 (4.8GHz Turbo)6 Cores\12 Threads64GB DDR 4 2x 1TB NVMe.Windows/Linux 1GB Port (Unlimited Traffic) | | 2-24 Hours | IPv4 x1 (Additional Available) | [USA] Los Angeles | USD: $184.22GBP: £128.00EUR: €151.47 | |
| INTEL E-2236 (64GB) | Intel E-2236 (4.8GHz Turbo)6 Cores\12 Threads64GB DDR 4 2x 1TB NVMe.Windows/Linux 1GB Port (Unlimited Traffic) | | 2-24 Hours | IPv4 x1 (Additional Available) | [USA] Chicago | USD: $184.22GBP: £128.00EUR: €151.47 | |
| INTEL 10900K-i7 (64GB) | Intel 10900K (5.1GHz Turbo)8 Cores\16 Threads64GB DDR 4 2x 1TB NVMe.Windows/Linux 1GB Port (Unlimited Traffic) | | 24-48 Hours | IPv4 x1 (Additional Available) | [USA] New York[USA] Miami[USA] Los Angeles | USD: $205.08GBP: £169.99EUR: €195.90 | |
| INTEL 10900K-i7 (128GB) | Intel 10900K (5.3GHz Turbo)8 Cores\16 Threads128GB DDR 4 2x 2TB NVMe.Windows/Linux 1GB Port (Unlimited Traffic) | | 24-48 Hours | IPv4 x1 (Additional Available) | [USA] Miami | USD: $215.95GBP: £179.00EUR: €206.28 | |
| INTEL 9900K-i9 (64GB) | Intel 9900k (5.0GHz Turbo)8 Cores\16 Threads64GB DDR 4 2x 1TB NVMe.Windows/Linux 1GB Port (Unlimited Traffic) | | 2-24 Hours | IPv4 x1 (Additional Available) | [USA] Dallas [USA] New York [USA] Los Angeles | USD: $198.39GBP: £140.00EUR: €163.12 | |
| INTEL E-2136 (64GB) | Intel E-2136 (4.5GHz Turbo)6 Cores\12 Threads64GB DDR 42x512GB NVMe. Windows/Linux 1GB Port (Unlimited Traffic) | | 2-24 Hours | IPv4 x1 (Additional Available) | [AU] Sydney, Australia | AUD: $255.74USD: $198.39 | |
Valgfri tilføjelse til dedikerede servere - Opret dine egne servere med TCAdmin
TCAdmin 2 Addon (valgfri tilføjelse) Opret spilservere nemt
Vi tilbyder installation af kontrolpanelet TCAdmin2 på din dedikerede server for et månedligt gebyr på $25. Med denne service får du adgang til GTXGaming-kontrolpanelets omfattende spilkonfigurationer, herunder vores berømte ARK Survival Evolved- og Valheim-skabeloner. Det er nemt at oprette servere til alle andre spil, vi hoster, både nye og gamle, med blot et par klik. Du kan finde vores komplette liste over spil som reference. Ved at bruge vores konfigurationer og scripts kan du være sikker på, at dine spilservere vil opretholde de højeste kvalitetsstandarder.
Når du vælger TCAdmin addon, skal du være opmærksom på, at det ikke inkluderer fjernskrivebordsadgang (RDP). I stedet får du et komplet TCAdmin-kontrolpanel til at oprette og slette spilservere. Derudover har du mulighed for at genstarte din dedikerede server og overvåge ressourceforbrug, såsom CPU og hukommelse. Vær opmærksom på, at TCAdmin addon kommer med en omtrentlig pris på $ 30 per måned.
Dedikerede servere
Hvis du leder efter en højtydende maskine til en overkommelig pris uden skjulte gebyrer til Windows Server 2008 R2, behøver du ikke lede længere. GTXGaming tilbyder et udvalg af dedikerede servere, der er specielt designet til at imødekomme kravene fra små klaner og store fællesskaber, og som giver både kraft og fleksibilitet. Du har mulighed for at vælge mellem CentOS- eller Windows-operativsystemer samt RAID 0- eller RAID 1-konfigurationer.
Med vores skræddersyede maskiner, der passer til dine behov, får du den perfekte platform til at drive dine projekter fremad. GTXGaming-servernes pålidelighed er en afgørende fordel for din klan eller virksomhed, der sikrer 100% oppetid og minimerer afbrydelser.
Du kan være sikker på, at alle vores maskiner er udstyret med omfattende DDoS-beskyttelse i flere lag, som beskytter din server mod potentielle angreb og sikrer et sikkert miljø.
Server Locations And Ping Tester
You can check which location is closer to you. Bare in mind that not all of your users will be in the same city, so get them to try our ping tester and pick a location that best suits your members.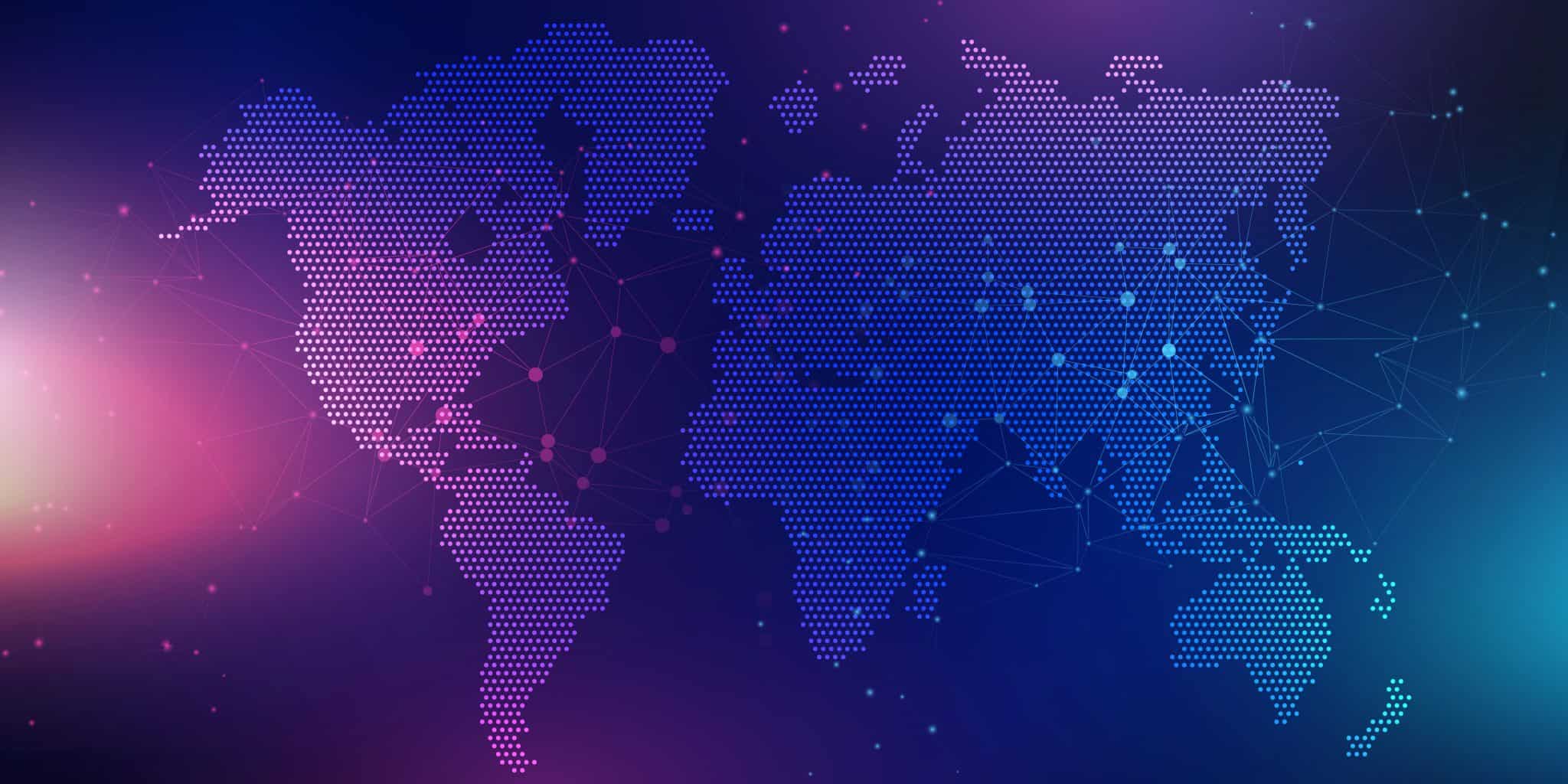 London, England
Paris, France
Frankfurt, Germany
Amsterdam, Netherlands
Stockholm, Sweden
Helsinki, Finland
Los Angeles, USA
New York, USA
Miami, USA
Chicago, USA
Denver, USA
Charlotte, USA
Dallas, USA
Portland, USA
Quebec, Canada
Singapore, Malaysia
Sydney, Australia
Sau Paulo, Brazil
Bangkok, Thailand
All Locations Layer 4/7
DDoS Protected
The ping data has been copied to your clipboard
Ping Tester


Singapore, Malaysia
??? ms