| Name Of Server | | | | | | | |
| --- | --- | --- | --- | --- | --- | --- | --- |
| INTEL E-2136 (32GB) | Intel E-2136 (4.5GHz Turbo)6 Cores\12 Threads32GB DDR 4 2x450GB NVMe.Windows/Linux 1GB Port (Unlimited Traffic) | | 2-6 Hours | IPv4 x1 (Additional Available) | [EU] France, Gravelines[EU] France, Roubaix[EU] France, Strasbourg[CA] Canada, Montreal[EU] UK, London [EU] Germany, Frankfurt | GBP: £99.99 USD: $118.82EUR: €112.58 | |
| INTEL E-2136 (64GB) | Intel E-2136 (4.5GHz Turbo)6 Cores\12 Threads64GB DDR 42x512GB NVMe. Windows/Linux 1GB Port (Unlimited Traffic) | | 2-6 Hours | IPv4 x1 (Additional Available) | [EU] France, Gravelines[EU] France, Roubaix[EU] France, Strasbourg[CA] Canada, Montreal[EU] UK, London [EU] Germany, Frankfurt | GBP: £109.99USD: $130.70EUR: €123.84 | |
| INTEL E-2388G (64GB) | Intel E-2388G (5.1GHz Turbo)8 Cores\16 Threads 64GB DDR42x512GB NVMe.Windows/Linux 10GB Port (1GB Traffic\Unlimited Traffic) | | 2-6 Hours | IPv4 x1 (Additional Available) | [EU] France, Gravelines[EU] France, Roubaix[EU] France, Strasbourg[CA] Canada, Montreal[EU] UK, London [EU] Germany, Frankfurt | GBP: £159.99USD: $181.62EUR: €183.18 | |
| INTEL E-2388G (128GB) | Intel E-2388G (5.1GHz Turbo)8 Cores\16 Threads 128GB DDR 42x512GB NVMe.Windows/Linux 10GB Port (1GB Traffic\Unlimited Traffic) | | 2-6 Hours | IPv4 x1 (Additional Available) | [EU] France, Gravelines[EU] France, Roubaix[EU] France, Strasbourg[CA] Canada, Montreal[EU] UK, London [EU] Germany, Frankfurt | GBP: £189.99USD: $215.68EUR: €217.53 | |
| AMD RYZEN 7950 (128GB) (NEW) | Ryzen 9 7950X (5.7GHz Turbo)16 Cores\32 Threads128GB DDR 5 2x1TB NVMe.Windows/Linux 1GB Port (Unlimited Traffic) | | IPv4 x1 (Additional Available) | 24-72 Hours | [EU] UK, London | GBP: £199.99 USD: $245.18EUR: €229.39 | |
| AMD RYZEN 7950 (192GB) (NEW) | Ryzen 9 7950X (5.7GHz Turbo)16 Cores\32 Threads192GB DDR 5 2x1TB NVMe.Windows/Linux 1GB Port (Unlimited Traffic) | | IPv4 x1 (Additional Available) | 24-72 Hours | [EU] UK, London | GBP: £249.99 USD: $306.48EUR: €286.67 | |
| AMD RYZEN 5 5600X (32GB) | Ryzen 5 5600X (4.6Hz Turbo)6 Cores\12 Threads 32GB DDR 42x500GB NVMe.Windows/Linux 1GB Port (Unlimited Traffic) | | 2-6 Hours | IPv4 x1 (Additional Available) | [EU] France, Gravelines[EU] France, Roubaix[EU] France, Strasbourg[CA] Canada, Montreal[EU] UK, London [EU] Germany, Frankfurt | GBP: £129.99USD: $146.34EUR: €148.42 | |
| AMD RYZEN 5 5600X (64GB) | Ryzen 5 5600X (4.6Hz Turbo)6 Cores\12 Threads 64GB DDR 42x500GB NVMe.Windows/Linux 1GB Port (Unlimited Traffic) | | 2-6 Hours | IPv4 x1 (Additional Available) | [EU] France, Gravelines[EU] France, Roubaix[EU] France, Strasbourg[CA] Canada, Montreal[EU] UK, London [EU] Germany, Frankfurt | GBP: £149.99USD: $168.86EUR: €171.25 | |
| AMD RYZEN 9 5900X (64GB) | Ryzen 9 5900X (4.8Hz Turbo)12 Cores\24 Threads 64GB DDR 42x512GB NVMe.Windows/Linux 1GB Port (Unlimited Traffic) | | 2-6 Hours | IPv4 x1 (Additional Available) | [EU] UK, London[EU] Germany, Frankfurt[EU] France, Paris[EU] France, Gravelines[EU] France, Strasbourg[PL] Poland, Varsovie | GBP: £189.99USD: $237.15EUR: €217.55 | |
| INTEL 8700K-i7 (64GB) | Intel 8700K (4.7Hz Turbo)6 Cores\12 Threads 64GB DDR 4 1x 500GB\1TB SSD\NVMe.Windows/Linux 1GB Port (Unlimited Traffic) | | 2-24 Hours | IPv4 x1 (Additional Available) | [EU] UK, London | GBP: £134.99USD: $191.29EUR: €157.28 | |
| AMD RYZEN 7 7700 (128GB) | Ryzen 7 7700 (5.3Hz Turbo)8 Cores\16 Threads 128GB DDR 5 2x1TB NVMe.Windows/Linux 1GB Port (Unlimited Traffic) | | 48-72 Hours | IPv4 x1 (Additional Available) | [EU] Germany, Frankfurt | GBP: £149.99USD: $187.22EUR: €171.74 | |
| AMD RYZEN 9 7950X3D (128GB) (NEW) | Ryzen 9 7950X3D (5.7GHz Turbo)16 Cores\32 Threads128GB DDR 52x1.92TB NVMe.Windows/Linux 1GB Port (Unlimited Traffic) | | 12-24 Hours | IPv4 x1 (Additional Available) | [EU] Germany, Frankfurt | GBP: £179.99USD: $219.35EUR: €206.84 | |
| AMD RYZEN 9 5950X (128GB) | Ryzen 9 5950X (4.9GHz Turbo)16 Cores\32 Threads128GB DDR 42x1TB NVMe.Windows/Linux 10GB Port (Unlimited Traffic) | | 24-48 Hours | IPv4 x1 (Additional Available) | [USA] Dallas[USA] New York[USA] Los Angeles[USA] Oregon[USA] Charlotte | USD: $240.07GBP: £189.00EUR: €219.36 | |
| AMD RYZEN 9 7950X (128GB) (NEW) | Ryzen 9 7950X (5.7GHz Turbo)16 Cores\32 Threads128GB DDR 52x1TB NVMe.Windows/Linux 10GB Port (Unlimited Traffic) | | 48-72 Hours | IPv4 x1 (Additional Available) | [USA] Dallas[USA] New York[USA] Los Angeles[USA] Oregon[USA] Miami | USD: $304.67GBP: £239.00EUR: €277.38 | |
| AMD EPYC 7443P (256GB) | Amd Epyc 7443P (4.0 GHz Turbo)24 Cores\48 Threads256GB DDR 4 2x2TB NVMe.Windows/Linux 10GB Port (Unlimited Traffic) | | 24-48 Hours | IPv4 x1 (Additional Available) | [USA] Dallas[USA] New York[USA] Oregon[USA] Charlotte | USD: $299.36GBP: £245.00EUR: €278.60 | |
| AMD EPYC 7443P (512GB) | Amd Epyc 7443P (4.0 GHz Turbo)24 Cores\48 Threads512GB DDR 4 2x2TB NVMe.Windows/Linux 10GB Port (Unlimited Traffic) | | 24-48 Hours | IPv4 x1 (Additional Available) | [USA] Dallas[USA] New York[USA] Oregon[USA] Charlotte | USD: $365.15GBP: £289.00EUR: €333.45 | |
| INTEL 1270v6 (64GB) | Intel 1270v6 (4.2 GHz Turbo)4 Cores\8 Threads64GB DDR 4 2x 500GB\1TB SSD\NVMe. Windows/Linux 1GB Port (Unlimited Traffic) | | 2-24 Hours | IPv4 x1 (Additional Available) | [USA] Dallas[USA] New York[USA] Los Angeles | USD: $126.51GBP: £97.00EUR: €106.93 | |
| INTEL E-2234 (32GB) | Intel E-2234 (4.8 GHz Turbo)4 Cores\8 Threads32GB DDR 4 512GB SSDWindows/Linux 1GB Port (Unlimited Traffic) | | 2-24 Hours | IPv4 x1 (Additional Available) | [USA] Dallas | USD: $132.71GBP: £105.00EUR: €115.93 | |
| INTEL E-2134 (32GB) | Intel E-2134 (4.5 GHz Turbo)4 Cores\8 Threads32GB DDR 4 512GB SSDWindows/Linux 1GB Port (Unlimited Traffic) | | 2-24 Hours | IPv4 x1 (Additional Available) | [USA] New York | USD: $148.79GBP: £105.00EUR: €122.34 | |
| INTEL E-2134 (32GB) | Intel E-2134 (4.5 GHz Turbo)4 Cores\8 Threads32GB DDR 4 512GB SSDWindows/Linux 1GB Port (Unlimited Traffic) | | 2-24 Hours | IPv4 x1 (Additional Available) | [USA] Los Angeles | USD: $148.79GBP: £105.00EUR: €122.34 | |
| INTEL E-2236 (64GB) | Intel E-2236 (4.8GHz Turbo)6 Cores\12 Threads64GB DDR 4 2x 1TB NVMe.Windows/Linux 1GB Port (Unlimited Traffic) | | 2-24 Hours | IPv4 x1 (Additional Available) | [USA] Dallas | USD: $181.38GBP: £128.00EUR: €149.14 | |
| INTEL E-2236 (64GB) | Intel E-2236 (4.8GHz Turbo)6 Cores\12 Threads64GB DDR 4 2x 1TB NVMe.Windows/Linux 1GB Port (Unlimited Traffic) | | 2-24 Hours | IPv4 x1 (Additional Available) | [USA] New York | USD: $181.38GBP: £128.00EUR: €149.14 | |
| INTEL E-2236 (64GB) | Intel E-2236 (4.8GHz Turbo)6 Cores\12 Threads64GB DDR 4 2x 1TB NVMe.Windows/Linux 1GB Port (Unlimited Traffic) | | 2-24 Hours | IPv4 x1 (Additional Available) | [USA] Los Angeles | USD: $184.22GBP: £128.00EUR: €151.47 | |
| INTEL E-2236 (64GB) | Intel E-2236 (4.8GHz Turbo)6 Cores\12 Threads64GB DDR 4 2x 1TB NVMe.Windows/Linux 1GB Port (Unlimited Traffic) | | 2-24 Hours | IPv4 x1 (Additional Available) | [USA] Chicago | USD: $184.22GBP: £128.00EUR: €151.47 | |
| INTEL 14900K (192GB) (NEW) | Intel 14900K (6.0GHz Turbo)24 Cores\32 Threads192GB DDR 5 2x 4TB NVMe.Windows/Linux 1GB Port (Unlimited Traffic) | | 24-48 Hours | IPv4 x1 (Additional Available) | [USA] New York[USA] Los Angeles | USD: $379.15GBP: £299.99EUR: €348.64 | |
| INTEL 10900K-i7 (64GB) | Intel 10900K (5.1GHz Turbo)8 Cores\16 Threads64GB DDR 4 2x 1TB NVMe.Windows/Linux 1GB Port (Unlimited Traffic) | | 24-48 Hours | IPv4 x1 (Additional Available) | [USA] New York[USA] Miami[USA] Los Angeles | USD: $205.08GBP: £169.99EUR: €195.90 | |
| INTEL 10900K-i7 (128GB) | Intel 10900K (5.3GHz Turbo)8 Cores\16 Threads128GB DDR 4 2x 2TB NVMe.Windows/Linux 1GB Port (Unlimited Traffic) | | 24-48 Hours | IPv4 x1 (Additional Available) | [USA] Miami | USD: $215.95GBP: £179.00EUR: €206.28 | |
| INTEL 9900K-i9 (64GB) | Intel 9900k (5.0GHz Turbo)8 Cores\16 Threads64GB DDR 4 2x 1TB NVMe.Windows/Linux 1GB Port (Unlimited Traffic) | | 2-24 Hours | IPv4 x1 (Additional Available) | [USA] Dallas [USA] New York [USA] Los Angeles | USD: $198.39GBP: £140.00EUR: €163.12 | |
| INTEL E-2136 (64GB) | Intel E-2136 (4.5GHz Turbo)6 Cores\12 Threads64GB DDR 42x512GB NVMe. Windows/Linux 1GB Port (Unlimited Traffic) | | 2-24 Hours | IPv4 x1 (Additional Available) | [AU] Sydney, Australia | AUD: $255.74USD: $198.39 | |
Optionele addon voor dedicated servers - Maak je eigen servers met TCAdmin
TCAdmin 2 Addon (Optionele addon) Gemakkelijk spelservers maken
Wij bieden de installatie van het TCAdmin2-bedieningspaneel op uw dedicated server voor een maandelijks bedrag van $25. Met deze service krijg je toegang tot het uitgebreide GTXGaming-bedieningspaneel met gameconfiguraties, waaronder onze befaamde ARK Survival Evolved- en Valheim-sjablonen. Het maken van servers voor andere games die we hosten, zowel nieuwe als oude, is eenvoudig met slechts een paar klikken. Je kunt onze volledige lijst met games vinden als referentie. Door onze configuraties en scripts te gebruiken, kunt u er zeker van zijn dat uw gameservers de hoogste kwaliteitsnormen behouden.
Als je kiest voor de TCAdmin addon, houd er dan rekening mee dat deze geen remote desktop access (RDP) bevat. In plaats daarvan heb je een volledig TCAdmin-bedieningspaneel voor het maken en verwijderen van gameservers. Bovendien hebt u de mogelijkheid om uw dedicated server opnieuw op te starten en het gebruik van bronnen, zoals CPU en geheugen, te controleren. Houd er rekening mee dat de TCAdmin addon ongeveer $30 per maand kost.
Dedicated servers
Als je op zoek bent naar een krachtige machine tegen een betaalbare prijs, zonder verborgen kosten voor Windows Server 2008 R2, zoek dan niet verder. GTXGaming biedt een selectie speciale servers die speciaal zijn ontworpen om te voldoen aan de eisen van kleine clans en grote gemeenschappen, die zowel kracht als flexibiliteit bieden. Je hebt de optie om te kiezen tussen CentOS of Windows besturingssystemen, evenals RAID 0 of RAID 1 configuraties.
Met onze machines op maat, aangepast aan uw behoeften, beschikt u over het perfecte platform om uw projecten vooruit te helpen. De betrouwbaarheid van GTXGaming-servers is een cruciaal voordeel voor je clan of bedrijf, waardoor 100% uptime wordt gegarandeerd en onderbrekingen tot een minimum worden beperkt.
Wees gerust dat al onze machines zijn uitgerust met uitgebreide meerlaagse DDoS-bescherming, waardoor je server wordt beschermd tegen mogelijke aanvallen en een veilige omgeving wordt gegarandeerd.
Server Locations And Ping Tester
You can check which location is closer to you. Bare in mind that not all of your users will be in the same city, so get them to try our ping tester and pick a location that best suits your members.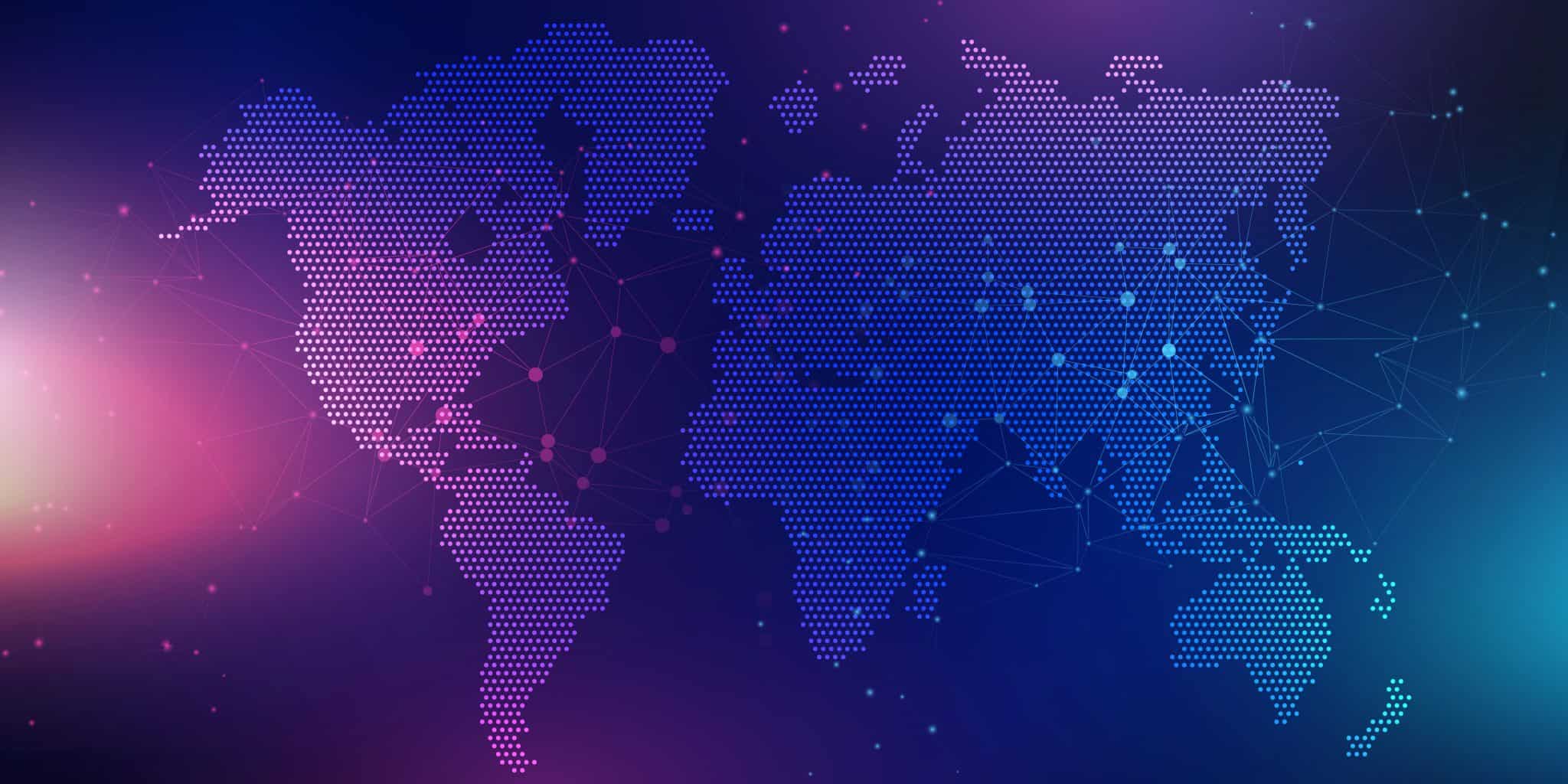 London, England
Paris, France
Frankfurt, Germany
Amsterdam, Netherlands
Stockholm, Sweden
Helsinki, Finland
Los Angeles, USA
New York, USA
Miami, USA
Chicago, USA
Denver, USA
Charlotte, USA
Dallas, USA
Portland, USA
Quebec, Canada
Singapore, Malaysia
Sydney, Australia
Sau Paulo, Brazil
Bangkok, Thailand
All Locations Layer 4/7
DDoS Protected
The ping data has been copied to your clipboard
Ping Tester


Singapore, Malaysia
??? ms