We are fully licensed Teamspeak 3 provider. In gaming, communications are a must for any team, and a great social feature of the gaming community. Our Teamspeak servers use the highest possible codecs available so voice chat is crystal clear. We have servers in Paris and New York. Your server will be created Instantly!
INSTANT SETUP

Your server will be up within seconds. 

DDOS PROTECTED TEAMSPEAK

All of our data centres have the highest possible DDOS protection so nobody can take your server down.

ONLY 25p PER SLOT

We are very competitive in price.
Elegant Web Interface
With GTX you get full control of your game server via our beautiful web interface.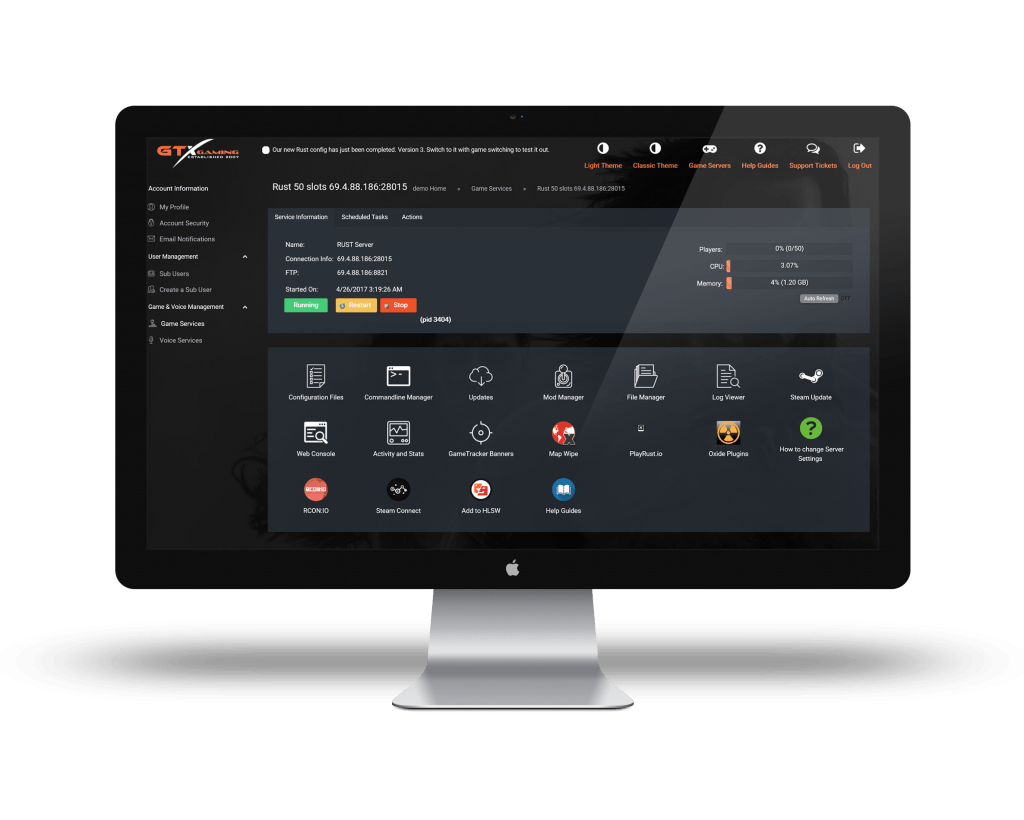 Safe & secure
GTXGaming makes extensive use of SSL encryption, database password md5 encryption and two-factor authentication across all of its services. Your personal information is 100% safe with us.
Help & Support
Support is open 24 hours a day, we are here for you and we pride ourselves on our high level of support and response time. Speak to us on live chat for a one to one.
Much more
Due to our investment in ownership, rather than renting, we are able to always give more to our customers than the next provider. Low margins and high quality delivered at very competitive prices. We give you extra.