Arma 2 Epoch 1.0.6+ Server Hosting
Our Arma 2 Epoch 1.0.6+ package is a highly polished product with all mods catered for. Our support is fast, reliable and effective and always available. We pride ourselves on delivering the best Dayz service available worldwide. We have all the locations covered. We continue to innovate on a daily basis and release new and exciting tools.
With our 24 hour money back guarantee you can always test our services. Buy a server now for instant setup.
We will also be fully supporting PixArk server hosting.
Arma 2 Epoch 1.0.6+ Server Hosting Key Features
Game Switching
Get bored with Empyrion? You can Game Switch to any other game we host with our easy switching tool.  Switch back anytime you want.
Offsite Backups
We zip up your Empyrion Galactic Survival server on every reboot and upload it to our offsite backup NAS. You will never lose data at GTX. We hold data from every reboot for 60 days.
True Instant Setup
Our automation means your Empyrion Galactic Survival server will be up instantly no matter what time of day it is. As soon as you order go to the client area, services and get your username and password.
Elegant Web Interface
With GTX you get full control of your game server via our beautiful web interface.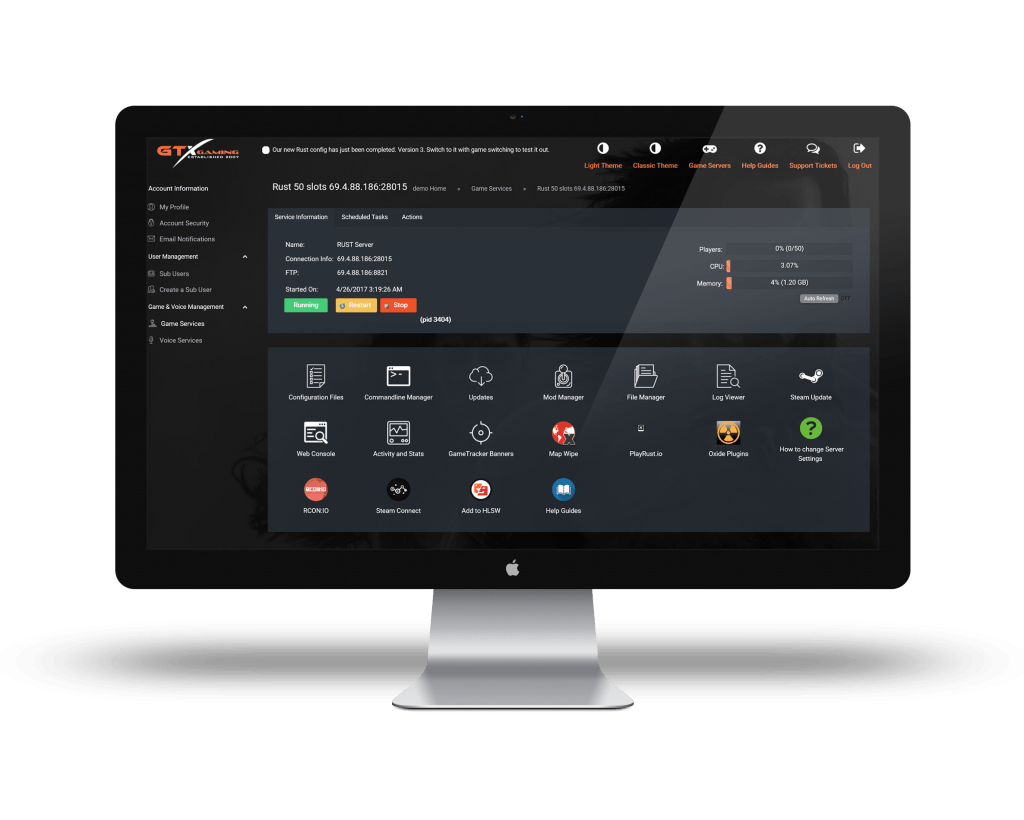 Safe & secure
GTXGaming makes extensive use of SSL encryption, database password md5 encryption and two-factor authentication across all of its services. Your personal information is 100% safe with us.
Help & Support
Support is open 24 hours a day, we are here for you and we pride ourselves on our high level of support and response time. Speak to us on live chat for a one to one.
Much more
Due to our investment in ownership, rather than renting, we are able to always give more to our customers than the next provider. Low margins and high quality delivered at very competitive prices. We give you extra.