Welcome to the worlds premier Wreckfest hosting company. We have been excited about this game ever since we heard about it. Let's be honest every racing game you smashing your car into your competitors, well in Wreckfest that's not only legal it's encouraged.  It's all about good fun with 2 games modes Demolition where you smash your car into other cars and also a more traditional race track (that you can still smash into other racers).
You are able to upgrade your cars with great customization options.
We have extremely easy to use drop-down menus and text boxes so you can configure your server to your exact specification. With 24 hour support to assist you with any problems, you may encounter you are completely covered with GTX. Also, we offer a 24-hour refund policy so if you change your mind we can refund you. No risk, hassle-free. Easy. We also backup your server every time you start it on our offsite backup system so you will never lose data at GTX.
Come along and join our discord server where we have a large number of community members. Wheather your a GTXGaming user or not.
Elegant Web Interface
With GTX you get full control of your game server via our beautiful web interface.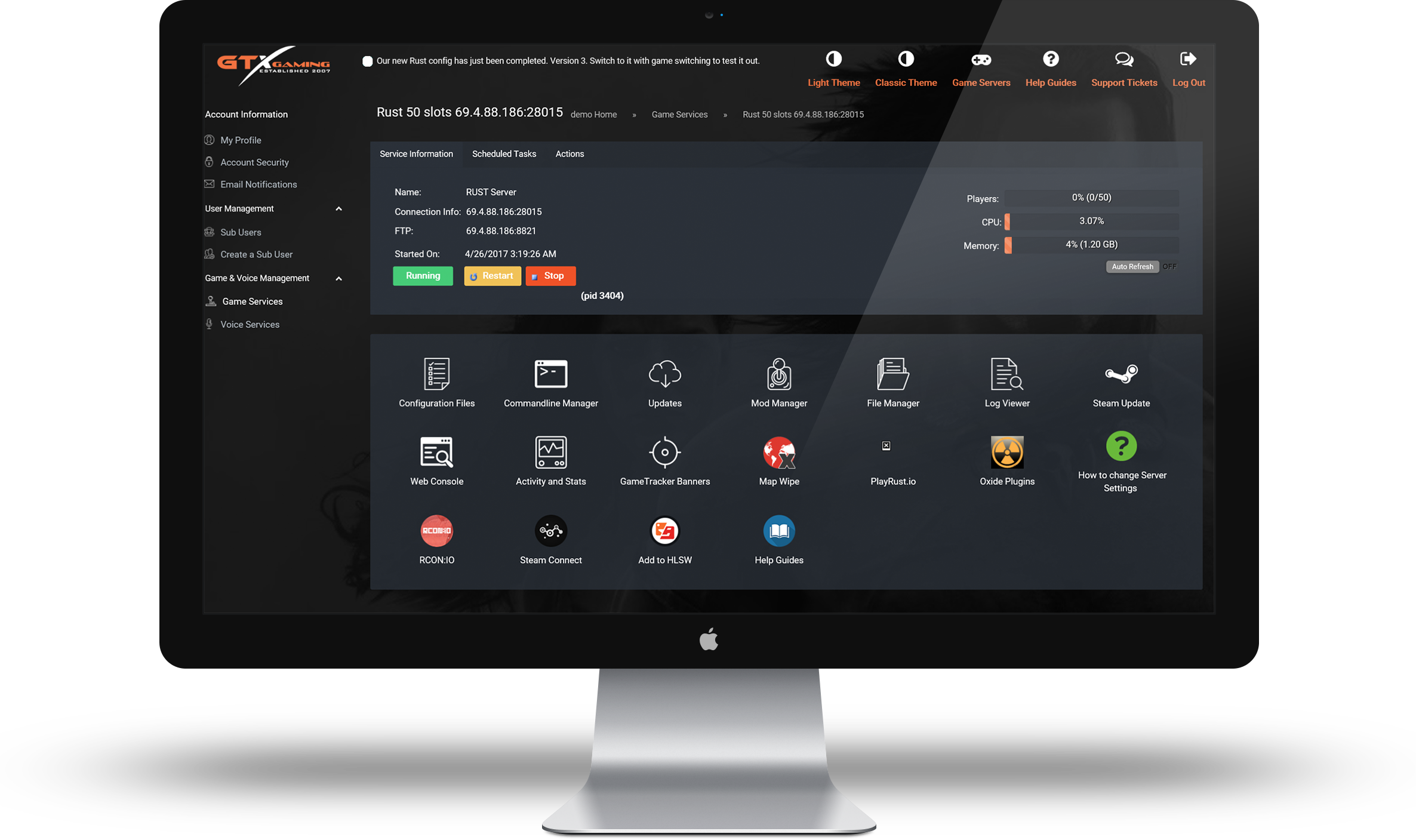 Safe & secure
GTXGaming makes extensive use of SSL encryption, database password md5 encryption and two-factor authentication across all of its services. Your personal information is 100% safe with us.
Help & Support
Support is open 24 hours a day, we are here for you and we pride ourselves on our high level of support and response time. Speak to us on live chat for a one to one.
Much more
Due to our investment in ownership, rather than renting, we are able to always give more to our customers than the next provider. Low margins and high quality delivered at very competitive prices. We give you extra.