| Name Of Server | | | | | | | |
| --- | --- | --- | --- | --- | --- | --- | --- |
| INTEL E-2136 (32GB) | Intel E-2136 (4.5GHz Turbo)6 Cores\12 Threads32GB DDR 4 2x450GB NVMe.Windows/Linux 1GB Port (Unlimited Traffic) | | 2-6 Hours | IPv4 x1 (Additional Available) | [EU] France, Gravelines[EU] France, Roubaix[EU] France, Strasbourg[CA] Canada, Montreal[EU] UK, London [EU] Germany, Frankfurt | GBP: £99.99 USD: $118.82EUR: €112.58 | |
| INTEL E-2136 (64GB) | Intel E-2136 (4.5GHz Turbo)6 Cores\12 Threads64GB DDR 42x512GB NVMe. Windows/Linux 1GB Port (Unlimited Traffic) | | 2-6 Hours | IPv4 x1 (Additional Available) | [EU] France, Gravelines[EU] France, Roubaix[EU] France, Strasbourg[CA] Canada, Montreal[EU] UK, London [EU] Germany, Frankfurt | GBP: £109.99USD: $130.70EUR: €123.84 | |
| INTEL E-2388G (64GB) | Intel E-2388G (5.1GHz Turbo)8 Cores\16 Threads 64GB DDR42x512GB NVMe.Windows/Linux 10GB Port (1GB Traffic\Unlimited Traffic) | | 2-6 Hours | IPv4 x1 (Additional Available) | [EU] France, Gravelines[EU] France, Roubaix[EU] France, Strasbourg[CA] Canada, Montreal[EU] UK, London [EU] Germany, Frankfurt | GBP: £159.99USD: $181.62EUR: €183.18 | |
| INTEL E-2388G (128GB) | Intel E-2388G (5.1GHz Turbo)8 Cores\16 Threads 128GB DDR 42x512GB NVMe.Windows/Linux 10GB Port (1GB Traffic\Unlimited Traffic) | | 2-6 Hours | IPv4 x1 (Additional Available) | [EU] France, Gravelines[EU] France, Roubaix[EU] France, Strasbourg[CA] Canada, Montreal[EU] UK, London [EU] Germany, Frankfurt | GBP: £189.99USD: $215.68EUR: €217.53 | |
| AMD RYZEN 7950 (128GB) (NEW) | Ryzen 9 7950X (5.7GHz Turbo)16 Cores\32 Threads128GB DDR 5 2x1TB NVMe.Windows/Linux 1GB Port (Unlimited Traffic) | | IPv4 x1 (Additional Available) | 24-72 Hours | [EU] UK, London | GBP: £199.99 USD: $245.18EUR: €229.39 | |
| AMD RYZEN 7950 (192GB) (NEW) | Ryzen 9 7950X (5.7GHz Turbo)16 Cores\32 Threads192GB DDR 5 2x1TB NVMe.Windows/Linux 1GB Port (Unlimited Traffic) | | IPv4 x1 (Additional Available) | 24-72 Hours | [EU] UK, London | GBP: £249.99 USD: $306.48EUR: €286.67 | |
| AMD RYZEN 5 5600X (32GB) | Ryzen 5 5600X (4.6Hz Turbo)6 Cores\12 Threads 32GB DDR 42x500GB NVMe.Windows/Linux 1GB Port (Unlimited Traffic) | | 2-6 Hours | IPv4 x1 (Additional Available) | [EU] France, Gravelines[EU] France, Roubaix[EU] France, Strasbourg[CA] Canada, Montreal[EU] UK, London [EU] Germany, Frankfurt | GBP: £129.99USD: $146.34EUR: €148.42 | |
| AMD RYZEN 5 5600X (64GB) | Ryzen 5 5600X (4.6Hz Turbo)6 Cores\12 Threads 64GB DDR 42x500GB NVMe.Windows/Linux 1GB Port (Unlimited Traffic) | | 2-6 Hours | IPv4 x1 (Additional Available) | [EU] France, Gravelines[EU] France, Roubaix[EU] France, Strasbourg[CA] Canada, Montreal[EU] UK, London [EU] Germany, Frankfurt | GBP: £149.99USD: $168.86EUR: €171.25 | |
| AMD RYZEN 9 5900X (64GB) | Ryzen 9 5900X (4.8Hz Turbo)12 Cores\24 Threads 64GB DDR 42x512GB NVMe.Windows/Linux 1GB Port (Unlimited Traffic) | | 2-6 Hours | IPv4 x1 (Additional Available) | [EU] UK, London[EU] Germany, Frankfurt[EU] France, Paris[EU] France, Gravelines[EU] France, Strasbourg[PL] Poland, Varsovie | GBP: £189.99USD: $237.15EUR: €217.55 | |
| INTEL 8700K-i7 (64GB) | Intel 8700K (4.7Hz Turbo)6 Cores\12 Threads 64GB DDR 4 1x 500GB\1TB SSD\NVMe.Windows/Linux 1GB Port (Unlimited Traffic) | | 2-24 Hours | IPv4 x1 (Additional Available) | [EU] UK, London | GBP: £134.99USD: $191.29EUR: €157.28 | |
| AMD RYZEN 7 7700 (128GB) | Ryzen 7 7700 (5.3Hz Turbo)8 Cores\16 Threads 128GB DDR 5 2x1TB NVMe.Windows/Linux 1GB Port (Unlimited Traffic) | | 48-72 Hours | IPv4 x1 (Additional Available) | [EU] Germany, Frankfurt | GBP: £149.99USD: $187.22EUR: €171.74 | |
| AMD RYZEN 9 7950X3D (128GB) (NEW) | Ryzen 9 7950X3D (5.7GHz Turbo)16 Cores\32 Threads128GB DDR 52x1.92TB NVMe.Windows/Linux 1GB Port (Unlimited Traffic) | | 12-24 Hours | IPv4 x1 (Additional Available) | [EU] Germany, Frankfurt | GBP: £179.99USD: $219.35EUR: €206.84 | |
| AMD RYZEN 9 5950X (128GB) | Ryzen 9 5950X (4.9GHz Turbo)16 Cores\32 Threads128GB DDR 42x1TB NVMe.Windows/Linux 10GB Port (Unlimited Traffic) | | 24-48 Hours | IPv4 x1 (Additional Available) | [USA] Dallas[USA] New York[USA] Los Angeles[USA] Oregon[USA] Charlotte | USD: $240.07GBP: £189.00EUR: €219.36 | |
| AMD RYZEN 9 7950X (128GB) (NEW) | Ryzen 9 7950X (5.7GHz Turbo)16 Cores\32 Threads128GB DDR 52x1TB NVMe.Windows/Linux 10GB Port (Unlimited Traffic) | | 48-72 Hours | IPv4 x1 (Additional Available) | [USA] Dallas[USA] New York[USA] Los Angeles[USA] Oregon[USA] Miami | USD: $304.67GBP: £239.00EUR: €277.38 | |
| AMD EPYC 7443P (256GB) | Amd Epyc 7443P (4.0 GHz Turbo)24 Cores\48 Threads256GB DDR 4 2x2TB NVMe.Windows/Linux 10GB Port (Unlimited Traffic) | | 24-48 Hours | IPv4 x1 (Additional Available) | [USA] Dallas[USA] New York[USA] Oregon[USA] Charlotte | USD: $299.36GBP: £245.00EUR: €278.60 | |
| AMD EPYC 7443P (512GB) | Amd Epyc 7443P (4.0 GHz Turbo)24 Cores\48 Threads512GB DDR 4 2x2TB NVMe.Windows/Linux 10GB Port (Unlimited Traffic) | | 24-48 Hours | IPv4 x1 (Additional Available) | [USA] Dallas[USA] New York[USA] Oregon[USA] Charlotte | USD: $365.15GBP: £289.00EUR: €333.45 | |
| INTEL 1270v6 (64GB) | Intel 1270v6 (4.2 GHz Turbo)4 Cores\8 Threads64GB DDR 4 2x 500GB\1TB SSD\NVMe. Windows/Linux 1GB Port (Unlimited Traffic) | | 2-24 Hours | IPv4 x1 (Additional Available) | [USA] Dallas[USA] New York[USA] Los Angeles | USD: $126.51GBP: £97.00EUR: €106.93 | |
| INTEL E-2234 (32GB) | Intel E-2234 (4.8 GHz Turbo)4 Cores\8 Threads32GB DDR 4 512GB SSDWindows/Linux 1GB Port (Unlimited Traffic) | | 2-24 Hours | IPv4 x1 (Additional Available) | [USA] Dallas | USD: $132.71GBP: £105.00EUR: €115.93 | |
| INTEL E-2134 (32GB) | Intel E-2134 (4.5 GHz Turbo)4 Cores\8 Threads32GB DDR 4 512GB SSDWindows/Linux 1GB Port (Unlimited Traffic) | | 2-24 Hours | IPv4 x1 (Additional Available) | [USA] New York | USD: $148.79GBP: £105.00EUR: €122.34 | |
| INTEL E-2134 (32GB) | Intel E-2134 (4.5 GHz Turbo)4 Cores\8 Threads32GB DDR 4 512GB SSDWindows/Linux 1GB Port (Unlimited Traffic) | | 2-24 Hours | IPv4 x1 (Additional Available) | [USA] Los Angeles | USD: $148.79GBP: £105.00EUR: €122.34 | |
| INTEL E-2236 (64GB) | Intel E-2236 (4.8GHz Turbo)6 Cores\12 Threads64GB DDR 4 2x 1TB NVMe.Windows/Linux 1GB Port (Unlimited Traffic) | | 2-24 Hours | IPv4 x1 (Additional Available) | [USA] Dallas | USD: $181.38GBP: £128.00EUR: €149.14 | |
| INTEL E-2236 (64GB) | Intel E-2236 (4.8GHz Turbo)6 Cores\12 Threads64GB DDR 4 2x 1TB NVMe.Windows/Linux 1GB Port (Unlimited Traffic) | | 2-24 Hours | IPv4 x1 (Additional Available) | [USA] New York | USD: $181.38GBP: £128.00EUR: €149.14 | |
| INTEL E-2236 (64GB) | Intel E-2236 (4.8GHz Turbo)6 Cores\12 Threads64GB DDR 4 2x 1TB NVMe.Windows/Linux 1GB Port (Unlimited Traffic) | | 2-24 Hours | IPv4 x1 (Additional Available) | [USA] Los Angeles | USD: $184.22GBP: £128.00EUR: €151.47 | |
| INTEL E-2236 (64GB) | Intel E-2236 (4.8GHz Turbo)6 Cores\12 Threads64GB DDR 4 2x 1TB NVMe.Windows/Linux 1GB Port (Unlimited Traffic) | | 2-24 Hours | IPv4 x1 (Additional Available) | [USA] Chicago | USD: $184.22GBP: £128.00EUR: €151.47 | |
| INTEL 10900K-i7 (64GB) | Intel 10900K (5.1GHz Turbo)8 Cores\16 Threads64GB DDR 4 2x 1TB NVMe.Windows/Linux 1GB Port (Unlimited Traffic) | | 24-48 Hours | IPv4 x1 (Additional Available) | [USA] New York[USA] Miami[USA] Los Angeles | USD: $205.08GBP: £169.99EUR: €195.90 | |
| INTEL 10900K-i7 (128GB) | Intel 10900K (5.3GHz Turbo)8 Cores\16 Threads128GB DDR 4 2x 2TB NVMe.Windows/Linux 1GB Port (Unlimited Traffic) | | 24-48 Hours | IPv4 x1 (Additional Available) | [USA] Miami | USD: $215.95GBP: £179.00EUR: €206.28 | |
| INTEL 9900K-i9 (64GB) | Intel 9900k (5.0GHz Turbo)8 Cores\16 Threads64GB DDR 4 2x 1TB NVMe.Windows/Linux 1GB Port (Unlimited Traffic) | | 2-24 Hours | IPv4 x1 (Additional Available) | [USA] Dallas [USA] New York [USA] Los Angeles | USD: $198.39GBP: £140.00EUR: €163.12 | |
| INTEL E-2136 (64GB) | Intel E-2136 (4.5GHz Turbo)6 Cores\12 Threads64GB DDR 42x512GB NVMe. Windows/Linux 1GB Port (Unlimited Traffic) | | 2-24 Hours | IPv4 x1 (Additional Available) | [AU] Sydney, Australia | AUD: $255.74USD: $198.39 | |
Dedicated Servers Optional Addon - Create Your Own Servers With TCAdmin
TCAdmin 2 Addon (Optional addon) Create Game Servers Easily
We offer the TCAdmin2 control panel installation on your dedicated server machine for a monthly fee of $25. With this service, you gain access to the comprehensive GTXGaming control panel game configurations, including our renowned ARK Survival Evolved and Valheim templates. Creating servers for any other games we host, both new and old, is made easy with just a few clicks. You can find our complete games list for reference. By utilizing our configs and scripts, you can be assured that your game servers will maintain the highest quality standards.
When you opt for the TCAdmin addon, please note that it does not include remote desktop access (RDP). Instead, you will have a full TCAdmin control panel for creating and deleting game servers. Additionally, you will have the ability to reboot your dedicated server and monitor resource usage, such as CPU and memory. Kindly be aware that the TCAdmin addon comes with an approximate cost of $30 per month.
Dedicated Servers
If you're searching for a high-performing machine at an affordable price, without any hidden fees for Windows Server 2008 R2, look no further. GTXGaming offers a selection of dedicated servers specifically designed to cater to the requirements of small clans and large communities, providing both power and flexibility. You have the option to choose between CentOS or Windows operating systems, as well as RAID 0 or RAID 1 configurations.
With our bespoke machines, tailored to suit your needs, you'll have the perfect platform to drive your projects forward. The reliability of GTXGaming Servers is a crucial advantage for your clan or business, ensuring 100% uptime and minimizing disruptions.
Rest assured that all our machines are equipped with comprehensive multi-layered DDoS Protection, safeguarding your server from potential attacks and ensuring a secure environment.
Server Locations And Ping Tester
You can check which location is closer to you. Bare in mind that not all of your users will be in the same city, so get them to try our ping tester and pick a location that best suits your members.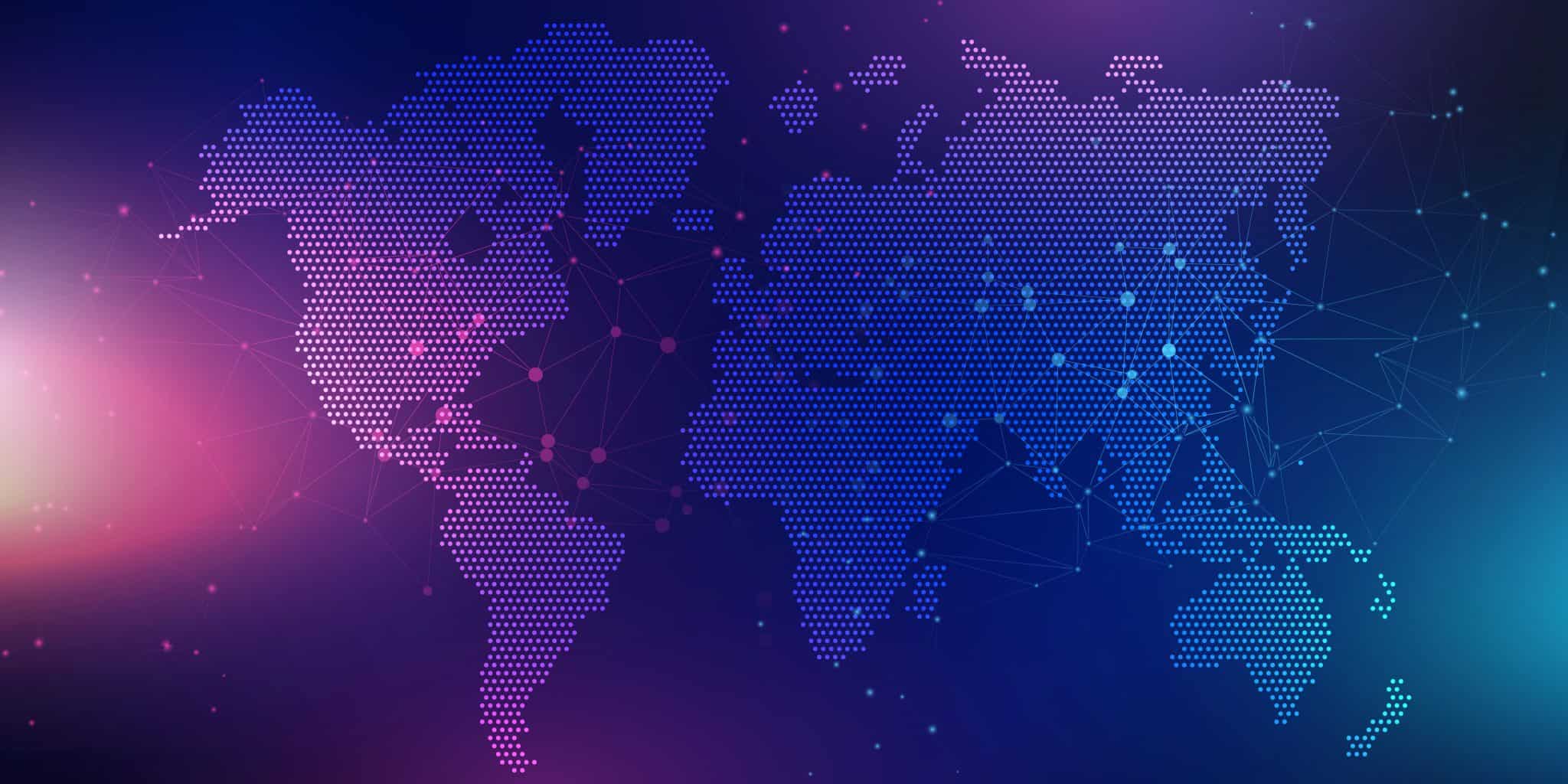 London, England
Paris, France
Frankfurt, Germany
Amsterdam, Netherlands
Stockholm, Sweden
Helsinki, Finland
Los Angeles, USA
New York, USA
Miami, USA
Chicago, USA
Denver, USA
Charlotte, USA
Dallas, USA
Portland, USA
Quebec, Canada
Singapore, Malaysia
Sydney, Australia
Sau Paulo, Brazil
Bangkok, Thailand
All Locations Layer 4/7
DDoS Protected
The ping data has been copied to your clipboard
Ping Tester


Singapore, Malaysia
??? ms