GTX are one of the leading Subsistence Hosts in the world.
Our Subsistence servers are extremely feature-rich. Every feature possible is integrated into our control panel so you can quickly change settings with drop-down menus and easy 'tick to enable' menus. We have developed our control panel to be as easy to use as possible.
We have full 24-hour instant support so if you get stuck or you want to get in touch we are always here to help. We use brand new Dell machines replaced every year to keep up to date with the latest technology, we have always been at the cutting edge of the hosting industry in our ten years of hosting. We do not scrimp on server specs meaning we can give our Subsistence servers the best quality memory and dedicated cores, so your server uses whatever it needs to no matter how many plugins you install. We will never limit you.
Subsistence Steam page: https://store.steampowered.com/app/418030/Subsistence/
Publishers website: https://store.steampowered.com/search/?publisher=ColdGames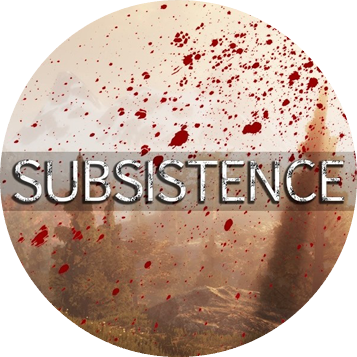 What is Subsistence?
Subsistence:
Subsistence is a Open-World sandbox Survival game, first person Shooter game, solo or co-op. Struggle through changing seasons to build a base, Craft  epic technology and gear-up in the hostile environment. Protect yourself from wildlife, the elements and the AI hunters 'Who also protect and build in the world'. Progress your base technology tiers for advanced item crafting and upgrades. Farm crops, fish for food, raise small animals, harvest and refine resources to rise in dominance in the world. Protect your base from Hostile attacks, raid their bases to steal their loot for yourself. If you enjoy open-world sandbox survival games, resource gathering and grinding to build a base, then this is the game for you.
This is an early access game and may contain bugs.
Make sure you get a GTXGaming server for you and your friends to play on as soon as the game goes live.
You can rent your own Subsistence server now. All of our servers offer full DDoS protection, as well as Full FTP access to your server, with 24/7 Server Support to assist when you need it most.
If you like Subsistence, check out our"Ark: Survival Evolved" servers.