| Name Of Server | | | | | | | |
| --- | --- | --- | --- | --- | --- | --- | --- |
| INTEL E-2136 (32GB) | Intel E-2136 (4.5GHz Turbo)6 Cores\12 Threads32GB DDR 4 2x450GB NVMe.Windows/Linux 1GB Port (Unlimited Traffic) | | 2-6 Hours | IPv4 x1 (Additional Available) | [EU] France, Gravelines[EU] France, Roubaix[EU] France, Strasbourg[CA] Canada, Montreal[EU] UK, London [EU] Germany, Frankfurt | GBP: £99.99 USD: $118.82EUR: €112.58 | |
| INTEL E-2136 (64GB) | Intel E-2136 (4.5GHz Turbo)6 Cores\12 Threads64GB DDR 42x512GB NVMe. Windows/Linux 1GB Port (Unlimited Traffic) | | 2-6 Hours | IPv4 x1 (Additional Available) | [EU] France, Gravelines[EU] France, Roubaix[EU] France, Strasbourg[CA] Canada, Montreal[EU] UK, London [EU] Germany, Frankfurt | GBP: £109.99USD: $130.70EUR: €123.84 | |
| INTEL E-2388G (64GB) | Intel E-2388G (5.1GHz Turbo)8 Cores\16 Threads 64GB DDR42x512GB NVMe.Windows/Linux 10GB Port (1GB Traffic\Unlimited Traffic) | | 2-6 Hours | IPv4 x1 (Additional Available) | [EU] France, Gravelines[EU] France, Roubaix[EU] France, Strasbourg[CA] Canada, Montreal[EU] UK, London [EU] Germany, Frankfurt | GBP: £159.99USD: $181.62EUR: €183.18 | |
| INTEL E-2388G (128GB) | Intel E-2388G (5.1GHz Turbo)8 Cores\16 Threads 128GB DDR 42x512GB NVMe.Windows/Linux 10GB Port (1GB Traffic\Unlimited Traffic) | | 2-6 Hours | IPv4 x1 (Additional Available) | [EU] France, Gravelines[EU] France, Roubaix[EU] France, Strasbourg[CA] Canada, Montreal[EU] UK, London [EU] Germany, Frankfurt | GBP: £189.99USD: $215.68EUR: €217.53 | |
| AMD RYZEN 7950 (128GB) (NEW) | Ryzen 9 7950X (5.7GHz Turbo)16 Cores\32 Threads128GB DDR 5 2x1TB NVMe.Windows/Linux 1GB Port (Unlimited Traffic) | | IPv4 x1 (Additional Available) | 24-72 Hours | [EU] UK, London | GBP: £199.99 USD: $245.18EUR: €229.39 | |
| AMD RYZEN 7950 (192GB) (NEW) | Ryzen 9 7950X (5.7GHz Turbo)16 Cores\32 Threads192GB DDR 5 2x1TB NVMe.Windows/Linux 1GB Port (Unlimited Traffic) | | IPv4 x1 (Additional Available) | 24-72 Hours | [EU] UK, London | GBP: £249.99 USD: $306.48EUR: €286.67 | |
| AMD RYZEN 5 5600X (32GB) | Ryzen 5 5600X (4.6Hz Turbo)6 Cores\12 Threads 32GB DDR 42x500GB NVMe.Windows/Linux 1GB Port (Unlimited Traffic) | | 2-6 Hours | IPv4 x1 (Additional Available) | [EU] France, Gravelines[EU] France, Roubaix[EU] France, Strasbourg[CA] Canada, Montreal[EU] UK, London [EU] Germany, Frankfurt | GBP: £129.99USD: $146.34EUR: €148.42 | |
| AMD RYZEN 5 5600X (64GB) | Ryzen 5 5600X (4.6Hz Turbo)6 Cores\12 Threads 64GB DDR 42x500GB NVMe.Windows/Linux 1GB Port (Unlimited Traffic) | | 2-6 Hours | IPv4 x1 (Additional Available) | [EU] France, Gravelines[EU] France, Roubaix[EU] France, Strasbourg[CA] Canada, Montreal[EU] UK, London [EU] Germany, Frankfurt | GBP: £149.99USD: $168.86EUR: €171.25 | |
| AMD RYZEN 9 5900X (64GB) | Ryzen 9 5900X (4.8Hz Turbo)12 Cores\24 Threads 64GB DDR 42x512GB NVMe.Windows/Linux 1GB Port (Unlimited Traffic) | | 2-6 Hours | IPv4 x1 (Additional Available) | [EU] UK, London[EU] Germany, Frankfurt[EU] France, Paris[EU] France, Gravelines[EU] France, Strasbourg[PL] Poland, Varsovie | GBP: £189.99USD: $237.15EUR: €217.55 | |
| INTEL 8700K-i7 (64GB) | Intel 8700K (4.7Hz Turbo)6 Cores\12 Threads 64GB DDR 4 1x 500GB\1TB SSD\NVMe.Windows/Linux 1GB Port (Unlimited Traffic) | | 2-24 Hours | IPv4 x1 (Additional Available) | [EU] UK, London | GBP: £134.99USD: $191.29EUR: €157.28 | |
| AMD RYZEN 7 7700 (128GB) | Ryzen 7 7700 (5.3Hz Turbo)8 Cores\16 Threads 128GB DDR 5 2x1TB NVMe.Windows/Linux 1GB Port (Unlimited Traffic) | | 48-72 Hours | IPv4 x1 (Additional Available) | [EU] Germany, Frankfurt | GBP: £149.99USD: $187.22EUR: €171.74 | |
| AMD RYZEN 9 7950X3D (128GB) (NEW) | Ryzen 9 7950X3D (5.7GHz Turbo)16 Cores\32 Threads128GB DDR 52x1.92TB NVMe.Windows/Linux 1GB Port (Unlimited Traffic) | | 12-24 Hours | IPv4 x1 (Additional Available) | [EU] Germany, Frankfurt | GBP: £179.99USD: $219.35EUR: €206.84 | |
| AMD RYZEN 9 5950X (128GB) | Ryzen 9 5950X (4.9GHz Turbo)16 Cores\32 Threads128GB DDR 42x1TB NVMe.Windows/Linux 10GB Port (Unlimited Traffic) | | 24-48 Hours | IPv4 x1 (Additional Available) | [USA] Dallas[USA] New York[USA] Los Angeles[USA] Oregon[USA] Charlotte | USD: $240.07GBP: £189.00EUR: €219.36 | |
| AMD RYZEN 9 7950X (128GB) (NEW) | Ryzen 9 7950X (5.7GHz Turbo)16 Cores\32 Threads128GB DDR 52x1TB NVMe.Windows/Linux 10GB Port (Unlimited Traffic) | | 48-72 Hours | IPv4 x1 (Additional Available) | [USA] Dallas[USA] New York[USA] Los Angeles[USA] Oregon[USA] Miami | USD: $304.67GBP: £239.00EUR: €277.38 | |
| AMD EPYC 7443P (256GB) | Amd Epyc 7443P (4.0 GHz Turbo)24 Cores\48 Threads256GB DDR 4 2x2TB NVMe.Windows/Linux 10GB Port (Unlimited Traffic) | | 24-48 Hours | IPv4 x1 (Additional Available) | [USA] Dallas[USA] New York[USA] Oregon[USA] Charlotte | USD: $299.36GBP: £245.00EUR: €278.60 | |
| AMD EPYC 7443P (512GB) | Amd Epyc 7443P (4.0 GHz Turbo)24 Cores\48 Threads512GB DDR 4 2x2TB NVMe.Windows/Linux 10GB Port (Unlimited Traffic) | | 24-48 Hours | IPv4 x1 (Additional Available) | [USA] Dallas[USA] New York[USA] Oregon[USA] Charlotte | USD: $365.15GBP: £289.00EUR: €333.45 | |
| INTEL 1270v6 (64GB) | Intel 1270v6 (4.2 GHz Turbo)4 Cores\8 Threads64GB DDR 4 2x 500GB\1TB SSD\NVMe. Windows/Linux 1GB Port (Unlimited Traffic) | | 2-24 Hours | IPv4 x1 (Additional Available) | [USA] Dallas[USA] New York[USA] Los Angeles | USD: $126.51GBP: £97.00EUR: €106.93 | |
| INTEL E-2234 (32GB) | Intel E-2234 (4.8 GHz Turbo)4 Cores\8 Threads32GB DDR 4 512GB SSDWindows/Linux 1GB Port (Unlimited Traffic) | | 2-24 Hours | IPv4 x1 (Additional Available) | [USA] Dallas | USD: $132.71GBP: £105.00EUR: €115.93 | |
| INTEL E-2134 (32GB) | Intel E-2134 (4.5 GHz Turbo)4 Cores\8 Threads32GB DDR 4 512GB SSDWindows/Linux 1GB Port (Unlimited Traffic) | | 2-24 Hours | IPv4 x1 (Additional Available) | [USA] New York | USD: $148.79GBP: £105.00EUR: €122.34 | |
| INTEL E-2134 (32GB) | Intel E-2134 (4.5 GHz Turbo)4 Cores\8 Threads32GB DDR 4 512GB SSDWindows/Linux 1GB Port (Unlimited Traffic) | | 2-24 Hours | IPv4 x1 (Additional Available) | [USA] Los Angeles | USD: $148.79GBP: £105.00EUR: €122.34 | |
| INTEL E-2236 (64GB) | Intel E-2236 (4.8GHz Turbo)6 Cores\12 Threads64GB DDR 4 2x 1TB NVMe.Windows/Linux 1GB Port (Unlimited Traffic) | | 2-24 Hours | IPv4 x1 (Additional Available) | [USA] Dallas | USD: $181.38GBP: £128.00EUR: €149.14 | |
| INTEL E-2236 (64GB) | Intel E-2236 (4.8GHz Turbo)6 Cores\12 Threads64GB DDR 4 2x 1TB NVMe.Windows/Linux 1GB Port (Unlimited Traffic) | | 2-24 Hours | IPv4 x1 (Additional Available) | [USA] New York | USD: $181.38GBP: £128.00EUR: €149.14 | |
| INTEL E-2236 (64GB) | Intel E-2236 (4.8GHz Turbo)6 Cores\12 Threads64GB DDR 4 2x 1TB NVMe.Windows/Linux 1GB Port (Unlimited Traffic) | | 2-24 Hours | IPv4 x1 (Additional Available) | [USA] Los Angeles | USD: $184.22GBP: £128.00EUR: €151.47 | |
| INTEL E-2236 (64GB) | Intel E-2236 (4.8GHz Turbo)6 Cores\12 Threads64GB DDR 4 2x 1TB NVMe.Windows/Linux 1GB Port (Unlimited Traffic) | | 2-24 Hours | IPv4 x1 (Additional Available) | [USA] Chicago | USD: $184.22GBP: £128.00EUR: €151.47 | |
| INTEL 14900K (192GB) (NEW) | Intel 14900K (6.0GHz Turbo)24 Cores\32 Threads192GB DDR 5 2x 4TB NVMe.Windows/Linux 1GB Port (Unlimited Traffic) | | 24-48 Hours | IPv4 x1 (Additional Available) | [USA] New York[USA] Los Angeles | USD: $379.15GBP: £299.99EUR: €348.64 | |
| INTEL 10900K-i7 (64GB) | Intel 10900K (5.1GHz Turbo)8 Cores\16 Threads64GB DDR 4 2x 1TB NVMe.Windows/Linux 1GB Port (Unlimited Traffic) | | 24-48 Hours | IPv4 x1 (Additional Available) | [USA] New York[USA] Miami[USA] Los Angeles | USD: $205.08GBP: £169.99EUR: €195.90 | |
| INTEL 10900K-i7 (128GB) | Intel 10900K (5.3GHz Turbo)8 Cores\16 Threads128GB DDR 4 2x 2TB NVMe.Windows/Linux 1GB Port (Unlimited Traffic) | | 24-48 Hours | IPv4 x1 (Additional Available) | [USA] Miami | USD: $215.95GBP: £179.00EUR: €206.28 | |
| INTEL 9900K-i9 (64GB) | Intel 9900k (5.0GHz Turbo)8 Cores\16 Threads64GB DDR 4 2x 1TB NVMe.Windows/Linux 1GB Port (Unlimited Traffic) | | 2-24 Hours | IPv4 x1 (Additional Available) | [USA] Dallas [USA] New York [USA] Los Angeles | USD: $198.39GBP: £140.00EUR: €163.12 | |
| INTEL E-2136 (64GB) | Intel E-2136 (4.5GHz Turbo)6 Cores\12 Threads64GB DDR 42x512GB NVMe. Windows/Linux 1GB Port (Unlimited Traffic) | | 2-24 Hours | IPv4 x1 (Additional Available) | [AU] Sydney, Australia | AUD: $255.74USD: $198.39 | |
Özel Sunucular İsteğe Bağlı Eklenti - TCAdmin ile Kendi Sunucularınızı Oluşturun
TCAdmin 2 Eklentisi (İsteğe bağlı eklenti) Kolayca Oyun Sunucuları Oluşturun
Özel sunucu makinenize aylık 25 $ ücret karşılığında TCAdmin2 kontrol paneli kurulumu sunuyoruz. Bu hizmetle, ünlü ARK Survival Evolved ve Valheim şablonlarımız da dahil olmak üzere kapsamlı GTXGaming kontrol paneli oyun yapılandırmalarına erişim elde edersiniz. Hem yeni hem de eski barındırdığımız diğer oyunlar için sunucu oluşturmak sadece birkaç tıklama ile kolaydır. Referans için oyun listemizin tamamını bulabilirsiniz. Yapılandırmalarımızı ve komut dosyalarımızı kullanarak, oyun sunucularınızın en yüksek kalite standartlarını koruyacağından emin olabilirsiniz.
TCAdmin eklentisini tercih ettiğinizde, lütfen uzak masaüstü erişimi (RDP) içermediğini unutmayın. Bunun yerine, oyun sunucuları oluşturmak ve silmek için tam bir TCAdmin kontrol paneline sahip olacaksınız. Ayrıca, tahsis edilmiş sunucunuzu yeniden başlatma ve CPU ve bellek gibi kaynak kullanımını izleme olanağına sahip olacaksınız. TCAdmin eklentisinin aylık yaklaşık 30 ABD doları tutarında bir maliyeti olduğunu lütfen unutmayın.
Özel Sunucular
Windows Server 2008 R2 için herhangi bir gizli ücret olmadan uygun fiyata yüksek performanslı bir makine arıyorsanız, başka yere bakmanıza gerek yok. GTXGaming, küçük klanların ve büyük toplulukların gereksinimlerini karşılamak için özel olarak tasarlanmış, hem güç hem de esneklik sağlayan çeşitli özel sunucular sunar. CentOS veya Windows işletim sistemlerinin yanı sıra RAID 0 veya RAID 1 yapılandırmaları arasında seçim yapma seçeneğiniz vardır.
İhtiyaçlarınıza göre uyarlanmış ısmarlama makinelerimizle, projelerinizi ilerletmek için mükemmel bir platforma sahip olacaksınız. GTXGaming Sunucularının güvenilirliği, klanınız veya işletmeniz için çok önemli bir avantajdır, %100 çalışma süresi sağlar ve kesintileri en aza indirir.
Tüm makinelerimizin kapsamlı çok katmanlı DDoS Koruması ile donatıldığından, sunucunuzu olası saldırılara karşı koruduğundan ve güvenli bir ortam sağladığından emin olabilirsiniz.
Server Locations And Ping Tester
You can check which location is closer to you. Bare in mind that not all of your users will be in the same city, so get them to try our ping tester and pick a location that best suits your members.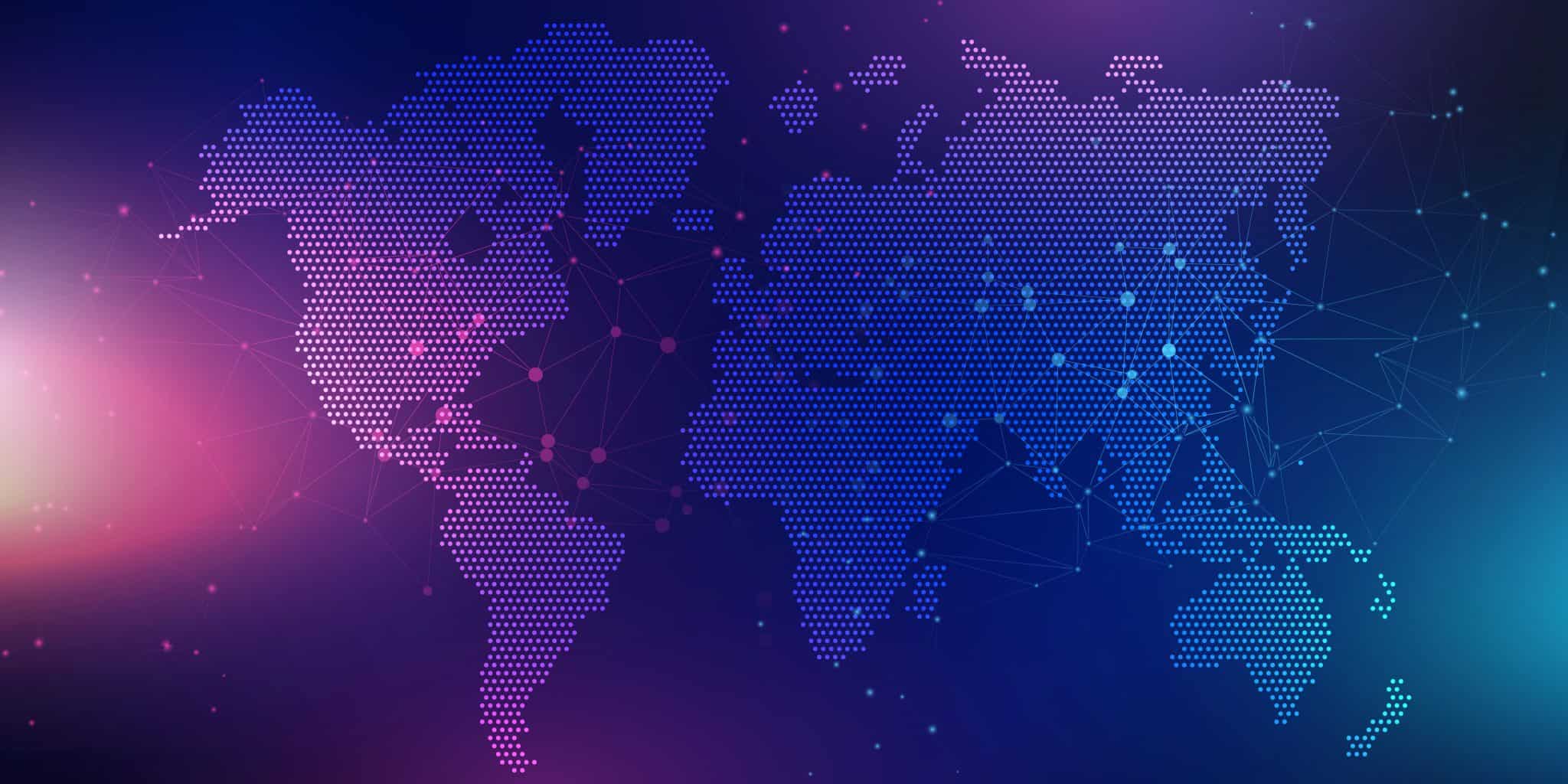 London, England
Paris, France
Frankfurt, Germany
Amsterdam, Netherlands
Stockholm, Sweden
Helsinki, Finland
Los Angeles, USA
New York, USA
Miami, USA
Chicago, USA
Denver, USA
Charlotte, USA
Dallas, USA
Portland, USA
Quebec, Canada
Singapore, Malaysia
Sydney, Australia
Sau Paulo, Brazil
Bangkok, Thailand
All Locations Layer 4/7
DDoS Protected
The ping data has been copied to your clipboard
Ping Tester


Singapore, Malaysia
??? ms