Look at all the features we support for Terraria

24/7 SUPPORT

Our support is always open, night or day, public holidays, weekends, come rain or shine we are here to answer any queries you may have.

GAME SWITCHING

Here at GTX you can change your game server for any other game we host with a couple of clicks. Switch to any game whenever you want. Please open a Support Ticket to switch.

ENTERPRISE HARDWARE

We make extensive use of the Intel and Ryzen CPU Range. We have implemented models such as the 2288G and 13900K for Intel then Ryzen we range from 5800x all the way up to the 79503DX.

24 HOUR REFUND

If for some reason you are unhappy with our service, we will simply refund you.  No risk purchase.
DDOS PROTECTION

All of our data centers have an enterprise level of DDOS protection. Always online servers.

WORLDWIDE COVERAGE

We cover the entire global. Los Angeles, USA, Dallas, USA, New York, USA, Oregon, USA, Charlotte, USA, Quebec, Canada, London, England, Paris, France, Madrid, Spain, Frankfurt, Germany, Moscow, Russia, Stockholm, Sweden, Singapore, Malaysia, Sydney, Australia.
GTX is proud to be one of the leading Terraria Hosts in the world and here is why.
Our Terraria servers are extremely feature rich. Every feature possible is integrated into our control panel so you can quickly change settings with drop-down menus and easy 'tick to enable' menus. We have developed our control panel to be as easy to use as possible.
We have full 24-hour instant support so if you get stuck or you want to get in touch we are always here to help. We use brand new Dell machines replaced every year to keep up to date with the latest technology, we have always been at the cutting edge of the hosting industry in our ten years of hosting. We do not scrimp on server specs meaning we can give our Terraria servers unlimited memory, and dedicated cores, so your server uses whatever it needs to no matter how many plugins you install. We will never limit you.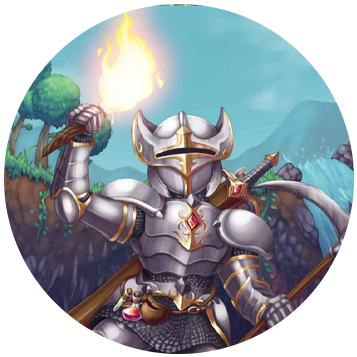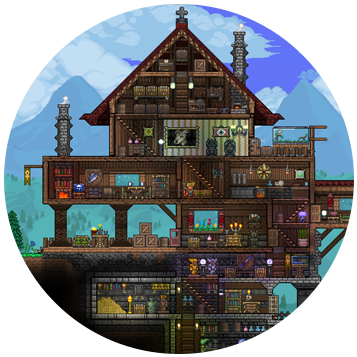 We are constantly and relentlessly updating our Terraria control panel templates, adding new functionality requested by our users and keeping up with all of the new features the amazing developers at re-logic. Please take a glance at all of the features detailed below. We also offer a 24-hour refund policy if you are not entirely satisfied so test us out risk-free.
Terraria Steam page: https://store.steampowered.com/app/105600/Terraria/
Publishers website: https://re-logic.com/
Terraria Game Information - GTXGaming Hosting
Have you heard of a sandbox 2D game with a game setting that revolves around voyage, combat, and building? Its name is Terraria, and it has a tile-based 2D sprite graphical style that reminds one of the 16-bit sprites of the Super NES. The game is acknowledged for its classical adventure style of exploratory gameplay. It's similar to titles like Minecraft and Metroid series.
The game begins in a routinely generated world. The player commences with three primary tools: a mining pickaxe, a woodcutting axe, and a short combat sword. Most resources especially the ores can be found while exploring underground caves or mining. The player begins with a restricted amount of magic and health points, which are increased by finding certain items while exploring. Other resources can only be found in specific areas of the map as they're stored in ordinary but rare containers or dropped off by some particular enemies. The player makes use of these resources to craft equipment and new items at a proper crafting station that's meant for the needed material (recipe). For instance, tables or other related items can be made at a workbench, while the bars can be smelted at a furnace. Lots of exceptional items in Terraria need multiple crafting activities in which a recipe's product is utilized as a constituent for another.
The player can come across various enemies in Terraria, like zombies, demon eyes, simple slimes and different area-specific enemies. The incidence of these enemies depends on some factors. Such factors include location, time, player interactions and random events. The player can attack enemies with bows, swords, magic spells, guns, and other weapons. The player may also combat Lord (boss) monsters with a variety of warfare technicalities that can drop rare items and massive amounts of in-game currency. All bosses can be called upon by employing certain items, demolishing blocks through the world, or accidentally when given criteria are met. Many of the bosses can naturally spawn in specific places and times. The crush of these bosses is often associated with an in-game progression. For instance, the Dungeon is unapproachable until Skeletron is defeated.
By completing specific goals (such as obtaining a gun or beating a boss), players can catch the attention of other non-player characters (NPCs) and make them occupy the rooms or structures that they have built. Such NPCs could be merchants, wizards or nurses. Some NPCs can be gotten by looking for them all over the world. Such NPCs once found dwell in the house of the player. Players may also purchase or sell items and obtain certain services from NPCs with the coins gotten from the world. Some NPCs cannot be presently found in the game's mobile versions. The game contains a currency system that's in a coin format that can be used to validate transactions with the NPCs. Coins can be found by finding treasures, slaying monsters and selling items to the NPCs.
The game is familiar with many different areas and biomes, defined by the blocks that are within the vicinity, with a unique set of enemies being assigned to each home. If the player travels to the Underworld to summon and defeat a boss called the Wall of Flesh, the game moves into the "hard mode." This stage adds several new and much stronger enemies all over the world. New NPCs, ores, bosses, and other items are also not left out of the hard mode.
Elegant Web Interface
With GTX you get full control of your game server via our beautiful web interface.