Steam To Launch New In-Game Overlay
April 29, 2023
|
Last Updated December 1, 2023
|
|
News
What's New in the Latest Steam Desktop Client Beta Update?
Steam, the popular game storefront and platform, has rolled out a new beta update for its desktop client that introduces several new features and improvements to enhance the gaming experience on PC. Here are some of the highlights of this update:
• A revamped In-Game Overlay: The overlay that pops up when you press Shift+Tab while playing a game has been redesigned to be more useful and customizable. You can access a new toolbar that lets you quickly switch between different windows, such as friends chat, achievements, guides, browser, and more. You can also resize, reposition, and pin these windows on top of your game with adjustable transparency levels.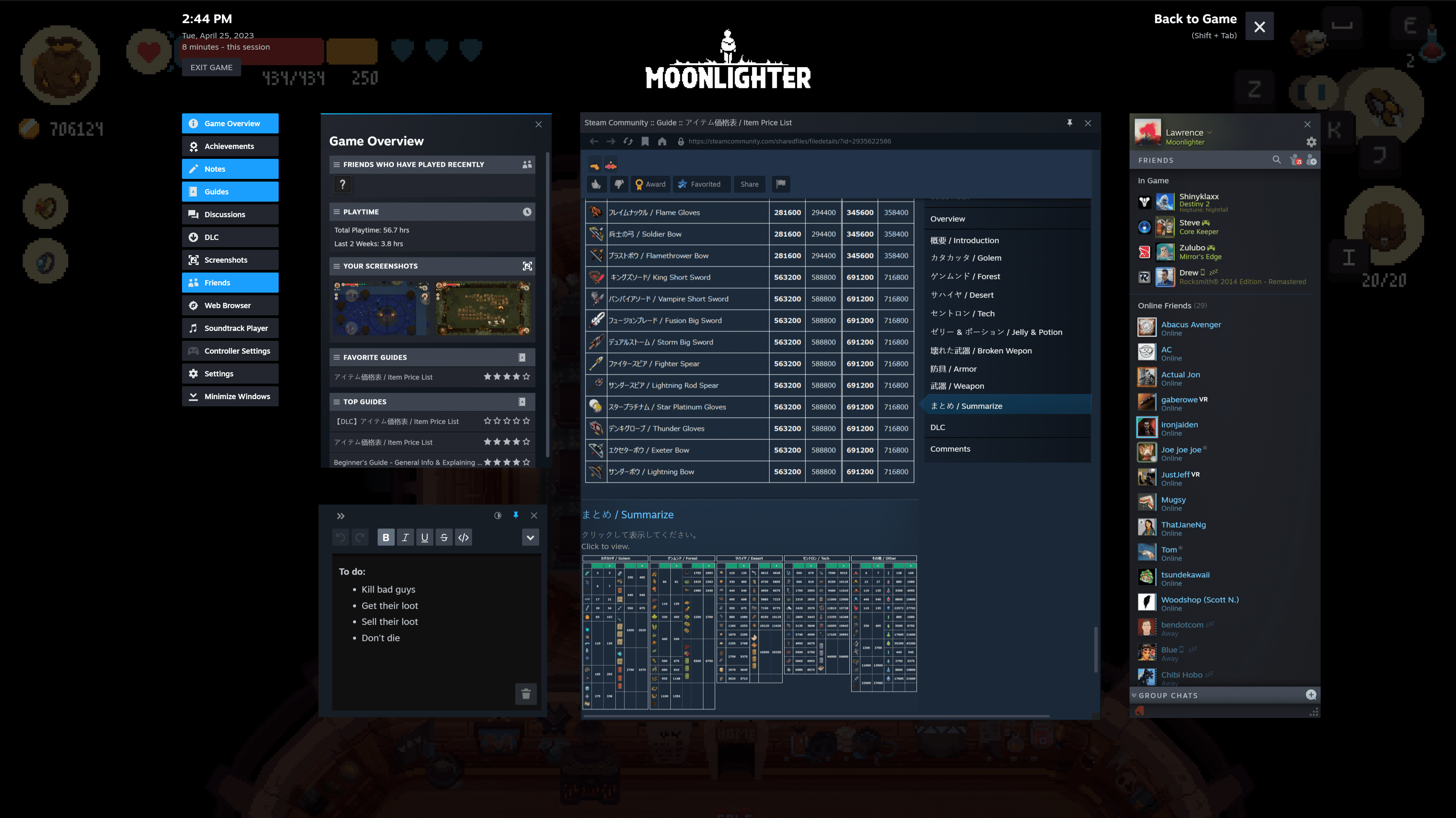 • New and updated overlay apps: The update adds two new apps to the overlay: Game Overview and Notes.
• The Game Overview app shows you relevant information about your game, such as your progress, your friends playing, community guides, news, and more. It's your one-stop shop to see what's going on with the game since you last played it.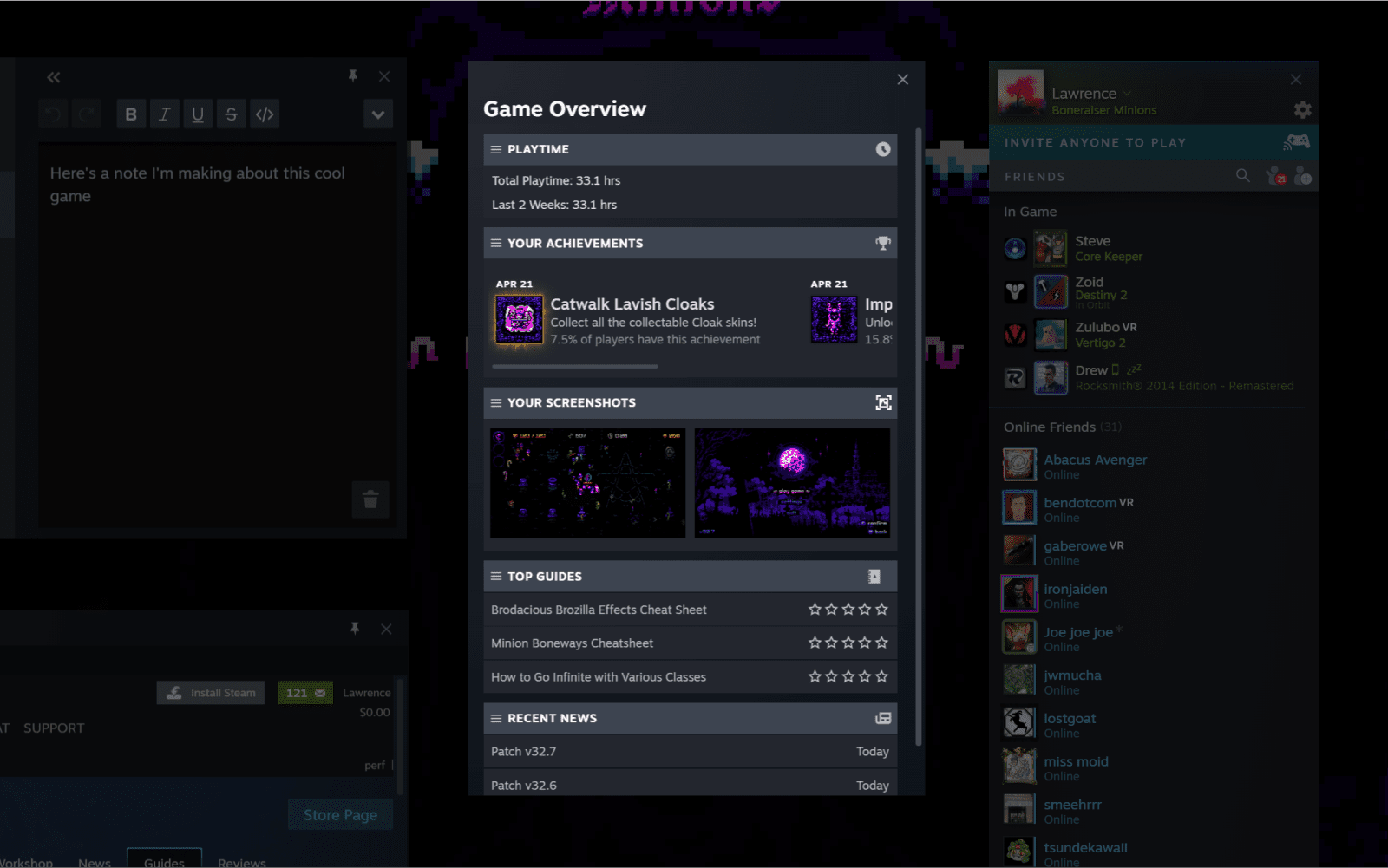 • The Notes app lets you jot down notes about the game that you're currently playing. It comes with rich text formatting, the ability to have multiple notes per game, and can even be used in offline mode. These notes are saved per game and are synced across to any other PCs you are logged into, and are also accessible outside the in-game overlay on the game details page.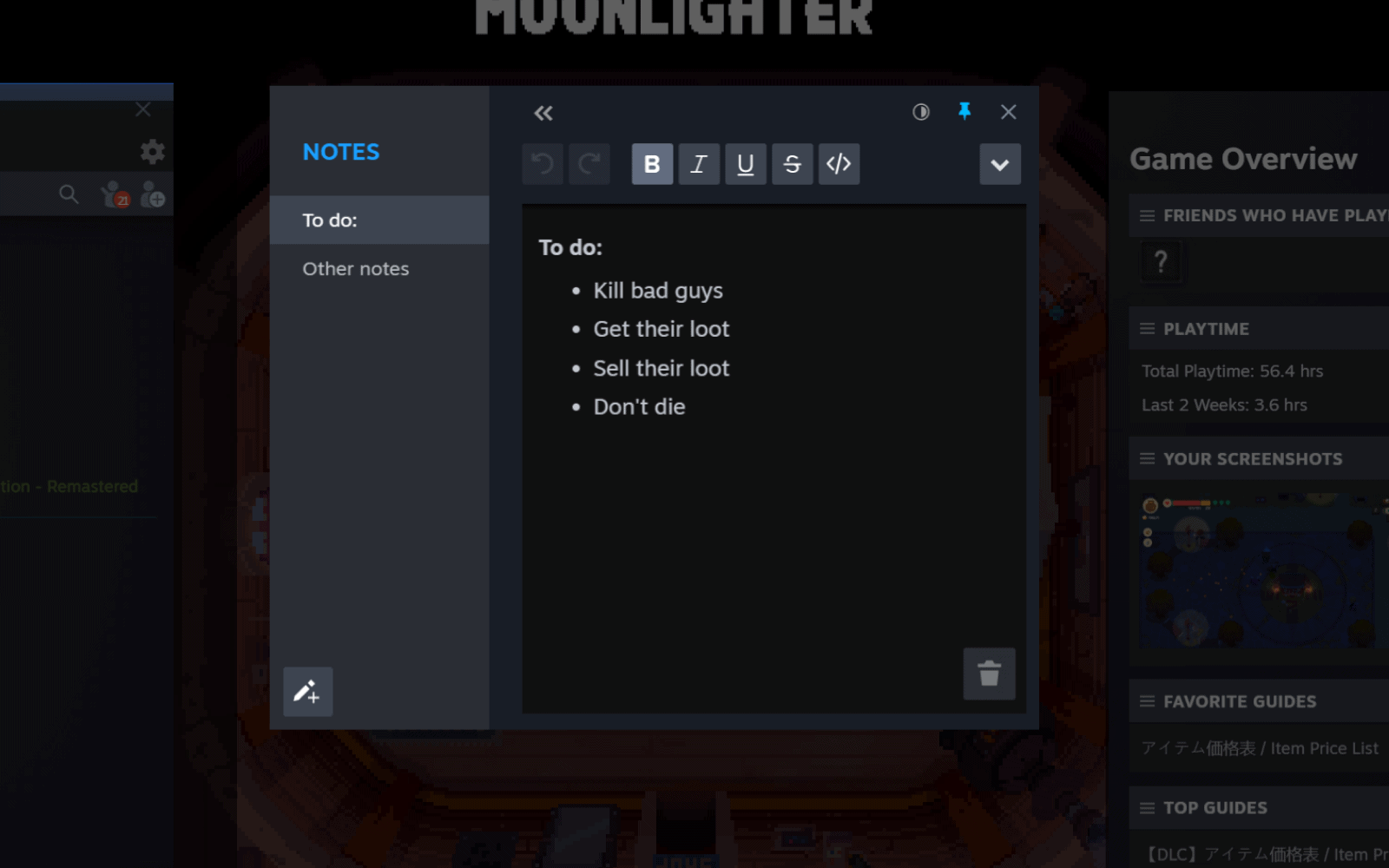 • Other UI updates: The update also brings some changes to the main Steam client, such as:
• A refreshed screenshot manager that is more responsive and offers more options to view and filter your screenshots. You can choose from large or small thumbnails, view recent screenshots rather than by game, and manage online screenshots as well as local screenshots.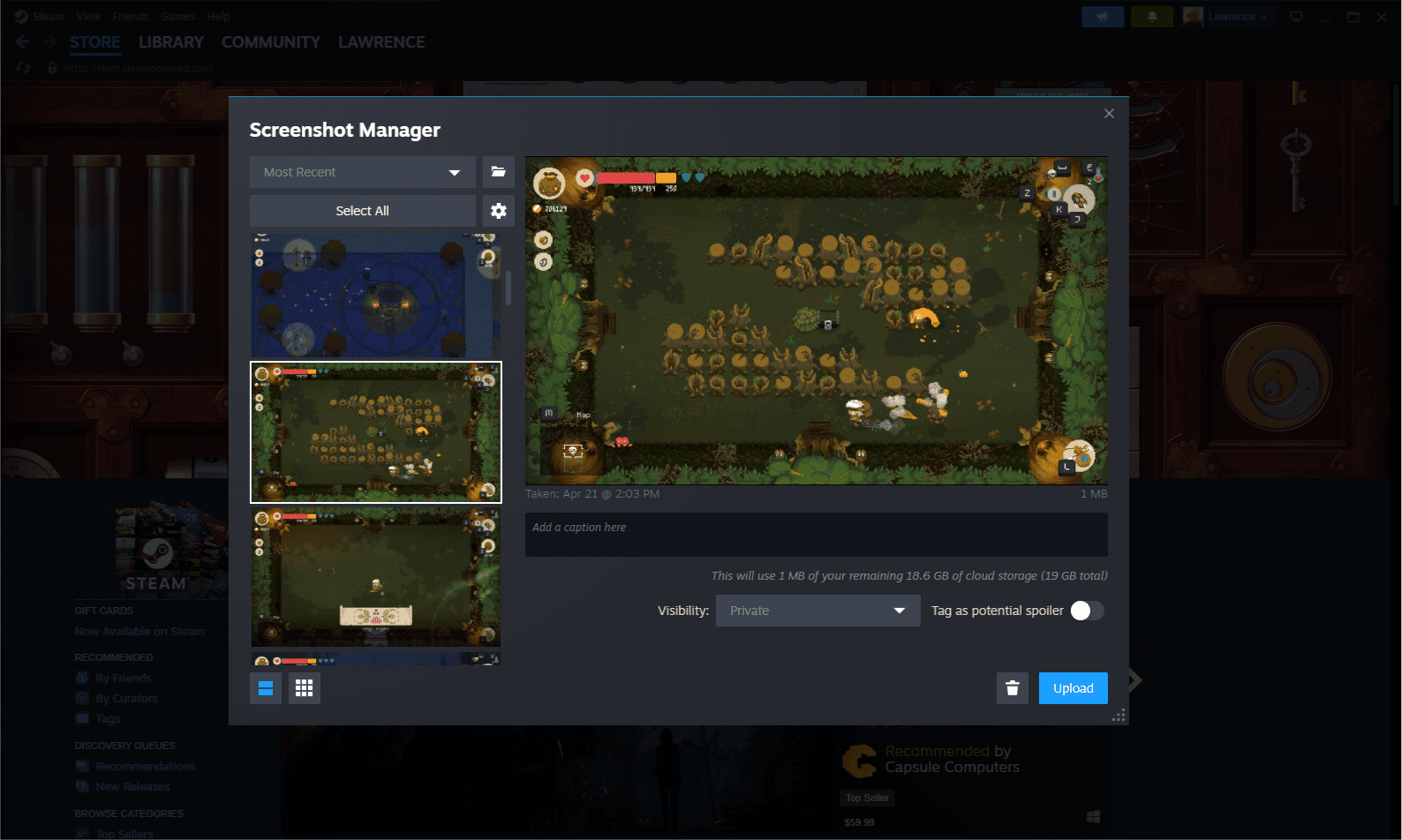 • An improved notifications system that shows only new and relevant notifications and avoids cluttering your screen. The green button only lights up when there's truly something new for you. The tray view is limited to new notifications, and there's a "View all" page with a historical view.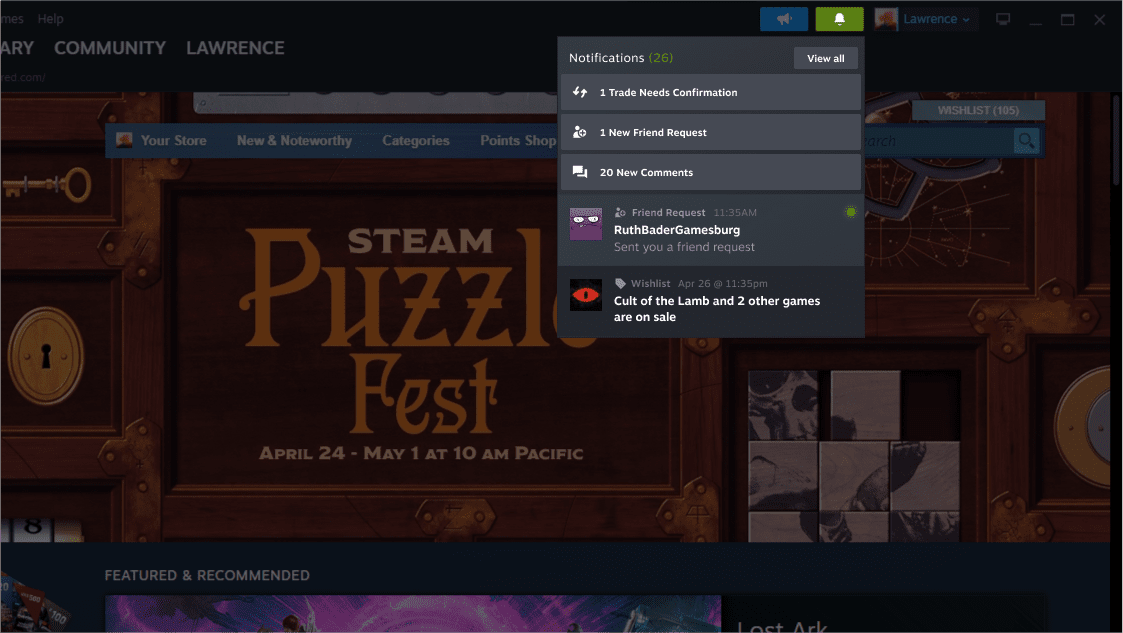 The update is currently available only for users who opt into the Steam Client Beta. If you want to try it out, you can follow the instructions here. You can also check out the full changelog here to learn more about the update. Steam welcomes your feedback and suggestions to help in further development.